The Logitech Crayon will also turn itself off automatically after 30 minutes of inactivity to preserve it's battery life.
Connecting the Crayon
The Crayon does not require pairing to an iPad. Therefore any Crayon will work on any student's iPad as long as the crayon is charged and turned on. 
*Suggestion - It is probably best for teachers to hang on to the pencils and pass them out when they are needed for a lesson, and then collect them when they are finished, instead of giving them out for the students to keep. 
Charging
The Crayon is charged using the same Lightning cable used to charge the student iPads. You won't be able to charge the iPad and Crayon at the same time. To charge the Crayon, unfold the rubber cap at the top and plug the Crayon in.
Battery Info
It takes 30 minutes to fully charge the Crayon

Crayon cannot be used while charging

A fully charged Crayon can last 7.5 hours of active use

Charging your crayons once a day should be enough
*Suggestion - Plug iPads in overnight to charge, then the next day in the morning pull iPads out of the cart to use, and then plug the Crayons into the empty cart to charge for 30 minutes.
Transportation
If the Crayon needs to be sent with the student to Specials, their Crayon can be stored in both style iPad cases during hallway travel.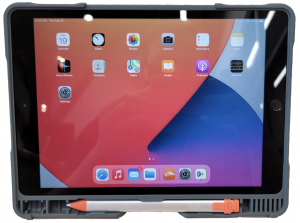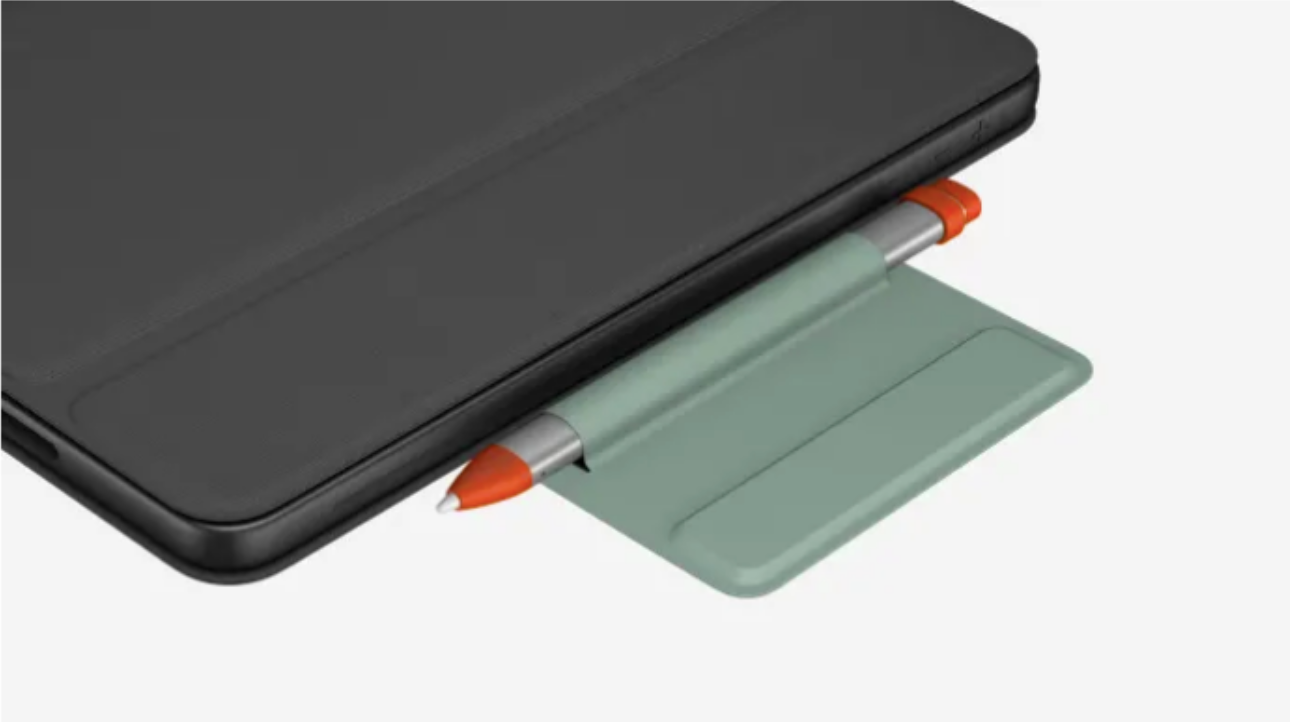 Press the Power Button (for 1 sec.) on the Crayon to check battery level:
No Light = Crayon is turned Off

Green = More than 10% Battery

Red = Less than 10% Battery

Blinking Red = Charge Immediately
LED Indicator Green but the Crayon still not working? The Crayon Tip is probably loose. Try to turn the Tip clockwise to tighten it until snug. You may have to ask your building's Tech Support for assistance with this.
Double check to make sure the Crayon is Powered On.
Remember the LED Indicator Fades In when the Crayon is Turned On and Fades Out when the Crayon is Turned Off.
Last resort try force restarting the iPad by holding together the Home+Power buttons until you see the white Apple Logo on the iPads screen, then let go.