Issue 68
In this Issue
Welcome to issue #68! In this issue we take a look at some fantastic updates to apps and services. First, we'll take a look at new features with Google Calendar and Google Docs, then a few resources about the all new, unified Webex app. Along the way a few other tips and tricks too!
Be in the Know
Stay up to date with the latest important technology announcements! We have a Webex space created for critical technology announcements that we update in real time as issues develop and are resolved. Be the first to know if there are issues with technology services, network, hardware and powerschool. Click the link below to join the Webex space.
What's New with Google
Appointment Scheduling:
Struggling to have students find a time to meet with you? Tired of the back and forth with attempting to set up a meeting with someone? Appointment Scheduling is the answer!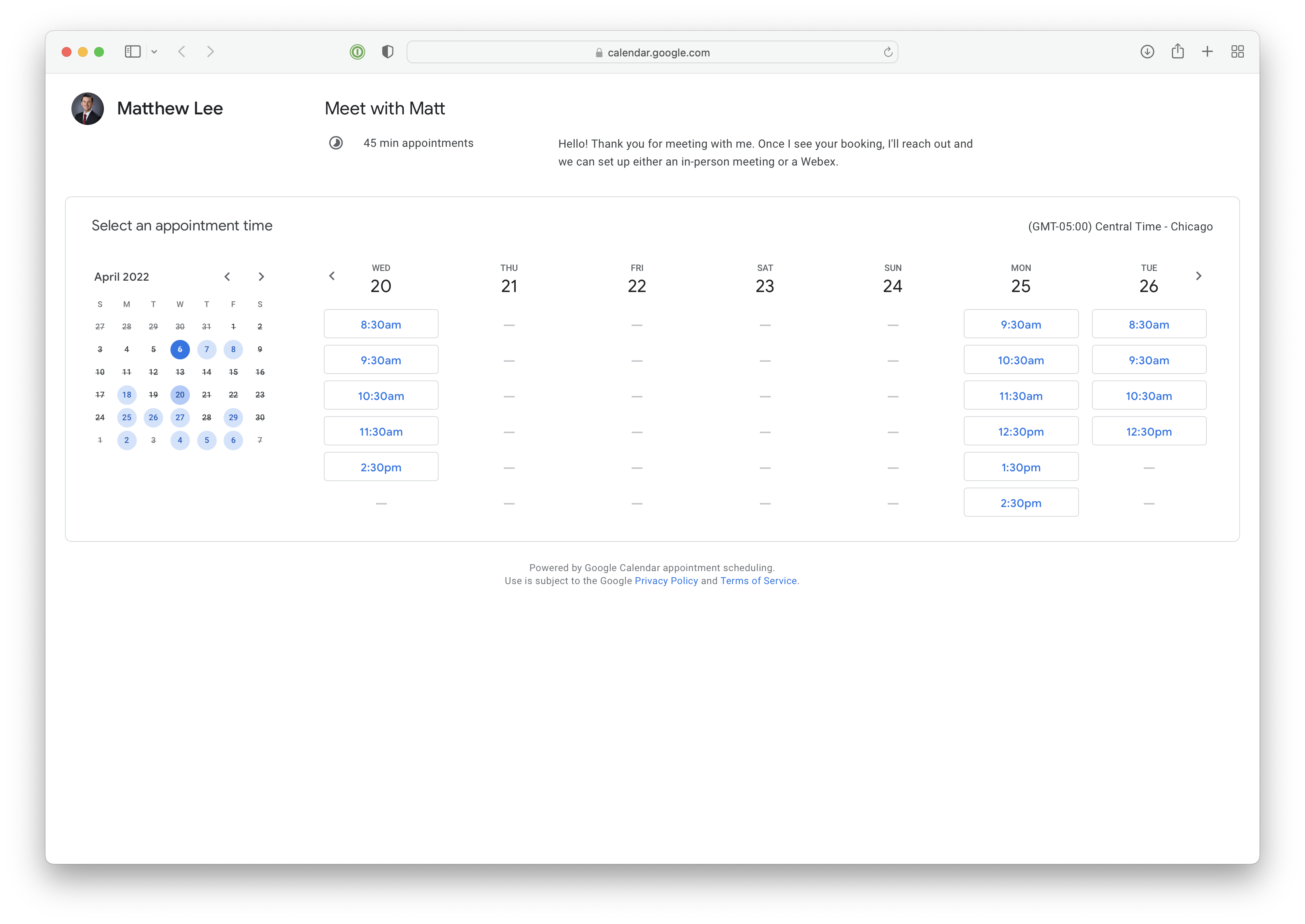 With appointment scheduling, you can create your own custom booking page that lets people view the times you are open to meet, and then automatically add their preferred time to your calendar.
New appointment schedules offer the following improvements:
Use your own professional booking page
You get a professional booking page for the different types of appointments you offer.
Anyone with an email address can book an appointment.
Your booking page automatically updates to avoid conflicts with other events on your calendar.
Get appointment email notifications
You get booking confirmation and update emails.
People who book an appointment with you can also receive an automatic reminder email before the appointment.
Customize your appointment availability
You can limit how people who book early or last-minute can book an appointment with you.
You can limit the max number of appointments per day.
You can customize the window for appointments.
You can automatically add custom buffer time in between appointments.
You can collect extra information from people who book appointments through the appointment booking form.
For an example, here is my link: https://bit.ly/matthew-lee-schedule
To turn appointment schedules on or off:
On a computer, open Google Calendar.
Go to Settings and then General and then Appointment schedules.
To turn on Appointment schedules, check the box next to "Create appointment schedules instead of appointment slots."
To turn off Appointment schedules, uncheck the box. Learn how to create your schedule by checking out: https://support.google.com/calendar/answer/10729749?hl=en
Smart Canvas
Google has been hard at work modernizing the experience of using Google Docs, Sheets and Slides. Here is a brief overview of just a few of the new things they have incorporated.
The ability to use @ mentions in a document to add information like a preview of a link, people and events
Checklists that you can assign people to as tasks
New meeting notes template
A timeline view in Sheets
Formula suggestions in Sheets

And probably the biggest addition – a new pageless format in Google Docs. This new format also includes a AI generated document summary and outline to help keep things organized. Learn all about this here!
Schedule Google Classroom Posts for Multiple Classes

Hot off the press! You can now schedule posts across multiple classes in Google Classroom. This makes it quicker and easier to create an assignment once, and then share it with A) all of your sections and B) with anyone you are a co-teacher with.
Set up Biometric Authentication
Both your iPad Pro AND your M1 MacBook Air support biometric authentication. Save time entering passwords and passcodes by letting your face or finger be the key!
FaceID and TouchID are easy to setup, easy to use and are safe and secure.

On your Mac: Check out Apple's support document to learn how to get started.
On your iPad: Check out Apple's support document to learn how to get started.
Unified Webex App
With the new laptops, you've probably noticed a change in Webex. Instead of having both a Webex Teams app and a Webex Meetings app installed on your Mac, you'll find just one app – Webex. If you've been using Webex for messaging this school year, it will look instantly familiar!
What changes
The big change will be that the Webex Meetings app will no longer be needed and will be removed from your MacBook. The new app (Webex) will handle all aspects of collaboration, including meetings, chat and even scheduling.
What doesn't change:
Once you start a meeting, the look and feel will be the SAME as what you currently experience PLUS there are many great new features like polling, surveys, Q/A and more that are getting added. Once you trade in your MacBook for the new one, even more features will become available.
Worried about scheduling meetings? Don't be – you'll still be able to schedule meetings using the website (westside66.webex.com) or via Google Calendar in addition to scheduling within the new Webex app.
Read more at: https://teachers.technology/new-webex-app/
Better Know A Tech Team Member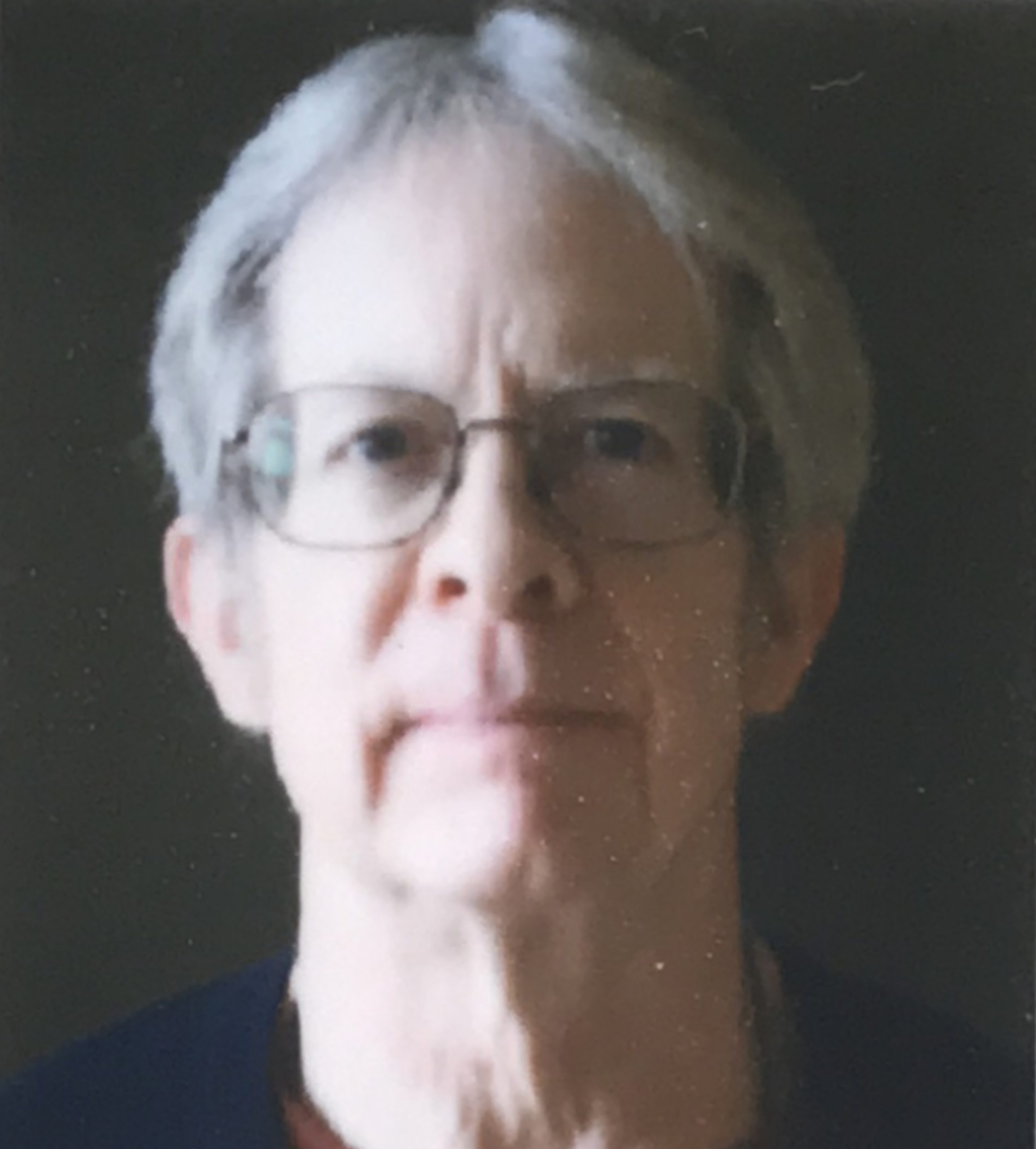 In this issue, we get to know Christopher Northern, WMS Technology Support.

HOMETOWN: Bellevue, NE
EDUCATION:
• Bachelor of Fine Arts (BFA) in Graphic Design
• Associate of Occupational Studies (AOS) in Design, Illustration, and Computer Graphics • Bachelor of Science (BS) in Information Management
• Associate of Applied Science (AAS) in Electronics Technology
HOW WOULD YOU DESCRIBE YOUR JOB AT WESTSIDE?
I am just a simple Technician who endeavors to help people.
CAREER HIGHLIGHT? Summer Seasonal work (Wright Printing) for four summers as a Graphic Artist where I worked on the design/layout for music folders/calendars and K-12 school folders. This was the first job that I have ever had where I was involved with creating a physical product that people used, which provided me with a sense of fulfillment.
AN INTERESTING FACT ABOUT YOU? I only adopt senior cats (8-18 yrs. old).
FAVORITE BOOK and/or MOVIE:
Book: The Sword of Shannara
Movie: The Empire Strikes Back
BEST MOMENT AT WESTSIDE:
When WMS Principal Kimberly Eymann purchased a desperately needed ergonomic keyboard for me through her Administration Department fund.
ONE PIECE OF TECHNOLOGY THAT MOST EXCITES YOU:
The Apple iPad because of its versatility.
Closing
As always, if you ever have any technology integration related questions, please let us know. We are happy to work with you to design lessons, develop workflows and even come into your classes and work with you and your students.
Thanks!