This year marks my 10th year in education. As I think back to my first year, I'm reminded how quickly that year went by. It was a blur, filled with new situations and many, many questions on what to do. The only way I made it through were the connections I made with my colleagues. They served as counselors, advisors and friends. Most importantly, they encouraged me to try new things in my classroom and keep a focus on what was best for students.
Oh, and they told me I needed to go to this conference called NETA.
Fast forward to April, 2017. NETA turns 30 and I was fortunate to assume the role of President of the organization at the opening general session on Thursday. It's humbling to now be in charge of such a great organization. I hope to keep NETA going on the same trajectory we've been on, while also expanding opportunities for all of our members.
Our conference theme this year was "Pearls of Wisdom". We made a conscious effort to reach out to various groups who may not have had sessions dedicated to them in the past. For state and district level administrators, we brought in Tom Murray from the Alliance for Excellent Education and Future Ready Schools. We added a dedicated track for librarians, solicited more early childhood and primary sessions, and promoted more content area sessions for secondary teachers. The feedback I've received so far on this has been positive. As you think about next year, remember: if there is a session or content area that you would like better represented, submit a proposal! Westside is doing great things; let's share them!
I hope you enjoy reading through the great pearls of wisdom from your colleagues below. I know I did!
-Matt

---
---
District
Erik Clark
I have been ruminating on Hadi's keynote, and his premise that schools need to be doing more teaching of computer science.
For him, computer science seems to be strictly about coding and programming. Considering he started code.org, that would seem a fair guess.
However, when looking at the actual requirements of computer science bachelor's programs, coding is only a very small part of the overall program. For example, UNOmaha's CS program is 120 hours. Coding is only 12 hours of that. What are some of the other credit requirements? Composition. Math, Public Speaking. Ethics. Science. Diversity.
And that makes me think about the people I have grown up with and gone to school with, and all the varied programs of study we were in–english majors and art majors and history majors and business majors and the list goes on–and how so many of us have ended up in careers related to technology. The technology parts have mostly been self-taught. Made possible by teachers who have instilled the capability for self-guided research and a desire for life-long learning.
Because without a capacity for teaching ourselves new skills none of us would still be working in technology today. Technology moves too fast. Specific programming languages come and go. Heck, I've re-written scripts several times in different languages, as the winds of change have shifted from tango to lasso to perl to php and now to python. Yet understanding how to analyze a problem, and arrange data structures and create functions and all the other parts of programming have stayed the same. If you understand that then you can overlay any programming system on top of your problem to achieve the results you want. If you need to learn the specifics of a new language? That is a night class at the local community college or a book or an online tutorial.
Do we keep teaching kids html and css and python and all the other things we do? Yes. Do we make that a larger part of the curriculum? I don't know. If we are teaching students how to analyze and use logic, how to research, how to learn, then they should be able to build a good future for themselves.
But Hadi is correct that the highest jobs will probably be in computer science. That is what the remainder of what a college CS program should address. Things like nanotechnology, neuroscience, artificial intelligence, robotics. Yes, coding is a part of that. But more important is science and math. We can teach science and math. We can introduce kids to robotics. Can we teach artificial intelligence and machine learning? I don't know. If you actually know what you are doing in those fields you are not going to decide to be a high school teacher for pennies compared to what you could be making in industry. And that is the rub for primary education–how do you get students excited about fields you don't know about?
Gregory Betts
A group of Westside Community School educators and leaders traveled  to the Century Link Center in Omaha, NE to participate in the 2017 NETA (Nebraska Educational Technology Association) conference. This three-day, high-intensity event focused on leveraging technology to promote student learning. Westside is proud to recognize our staff member, Dr. Matt Lee, who was sworn in as the 2017 NETA president and our multiple staff members who were selected to present.
Allison Pontious – Google Classroom in the Primary Grades
Allison Pontious and Dustin Carlson – Engaging Students in a 1:1, Primary Classroom
Allison Pontious, Dustin Carlson, and Andrew Easton – Breakout of Your Box with Breakout EDU!
Andrew Easton – App-Smashingly Great Instructional Videos
Paul Lindgren – Jedi Data Tricks: Information Submits to YOUR will with Filemaker Pro
Blane McCann, Matt Lee, and David Williams – Implementing and Evaluating a K-12 1:1 Initiative: 3 Perspectives
Kim W. Nielsen
As always, the most valuable part of the NETA Conference is connecting with, sharing ideas with, and learning from other people who do what I do.  I have a whole list of network tools to explore to see if they fit for us.  I learned about creative ideas from other districts around the country for providing internet access to students who don't have that access at home.  Heard some good ideas about how another Omaha district is getting technology procedures out to their teachers and staff.  And I made some good contacts with several vendors and discussed with them options for our district.
It was a really good conference and is always something I look forward to every year.
Paul Lindgren
Attending the 30th anniversary "Pearls of Wisdom" edition of the NETA conference was a great experience.  Having one of our own (great job, Dr. Lee!) preside over this milestone conference was a great bonus. The history of technology display on Friday was a great addition to the conference.  To see the technology that was in operation during my very first years in education was really cool.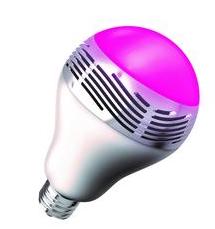 I attended Dr. Bob Goeman's "Internet of Things" session and received a great overview of how digital devices of all kinds are going to be shaping our lives into the future.  He pointed out that the number of devices connected to the internet has surpassed the number of people currently living today—and there is no sign of this exponential trend slowing.  It won't be stopping with Bluetooth controllable LED lightbulbs that serve as wireless speakers (  $12 at Menards, by the way..  https://goo.gl/dvuJUn  ).  There are already internet connected egg holders that Tweet and we can hardly imagine what "crazy" items will be commonplace to us and our students in just a few years.  Security and privacy will need to be a major emphasis on the part of developers and end users.
It was a great conference with great sessions.  But, as usual, the conversations and the connections made with similarly-minded colleagues were the ultimate highlights.
Denise Hazelrigg
Universal Design
Use of Universal Design concepts for Special Education was discussed. Several Computer and iPad apps were discussed as a means to address achievement gaps. The concept of making sure that you are addressing the underlying issues and not just masking problems was discussed. For example, making sure that you are not implementing text-to-speech options for a student with low reading comprehension skills that are related to an underlying language issue.
The other big take away from this session was the concept of less is more. Utilizing already existing supports, maybe in ways that they weren't originally intended. Some examples of this are Apple reminders, Mac accessibility features, pdf fillable fields and Bookshare.
Lynn Spady
NETA has never really been a passive "sit-and-get" experience for me, however #neta17 proved to be one of the more active and engaging conferences for me.  Instead of writing down notes of things to check out later, I forced myself to "do" the things I was being shown.  Here are a few of the things I learned about and created…
1.  Adobe Draw is an app on the iPad and @tonyvincent demonstrated how to use it for "cartooning" yourself and creating other images.  I used Adobe Draw to create a rendition of one of my favorite math clip-art images.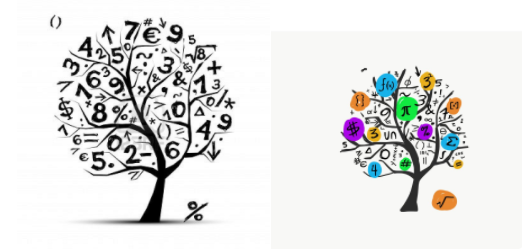 2.  The Chwasi Finger Chooser App seems pretty simplistic at first glance.  Simply have a group of people put a finger on the iPad/iPhone screen and the app "chooses" a lucky winner!  I was the lucky winner in Tony Vincent's session and the prize was him drawing me as a cartoon!  I used the app with my boys that night to see who could pick the place we ate for dinner.  I also used it with some 5th graders at Loveland recently when they were studying probability.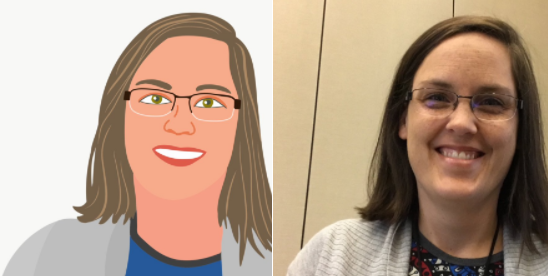 3.  Infographics are everywhere and I've always wanted to learn how to make them.  In Shaelynn Farnsworth's session, I learned about Adobe Spark (https://spark.adobe.com/) and how easy it is to create professional displays of data.  I was able to create a One Fact Infographic in about 10 minutes.  I can't wait to have my students try!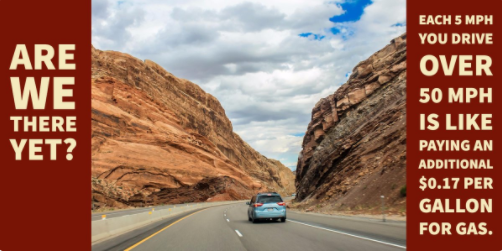 4.  Flip Grid (https://info.flipgrid.com/) is a site where you can post questions and have students respond with short videos.  Matt Kock created a Flip Grid (https://flipgrid.com/d0c9b1) and I participated by creating a video response.  My mind is already spinning with ways I could integrate this in my teaching!
Bridget Brown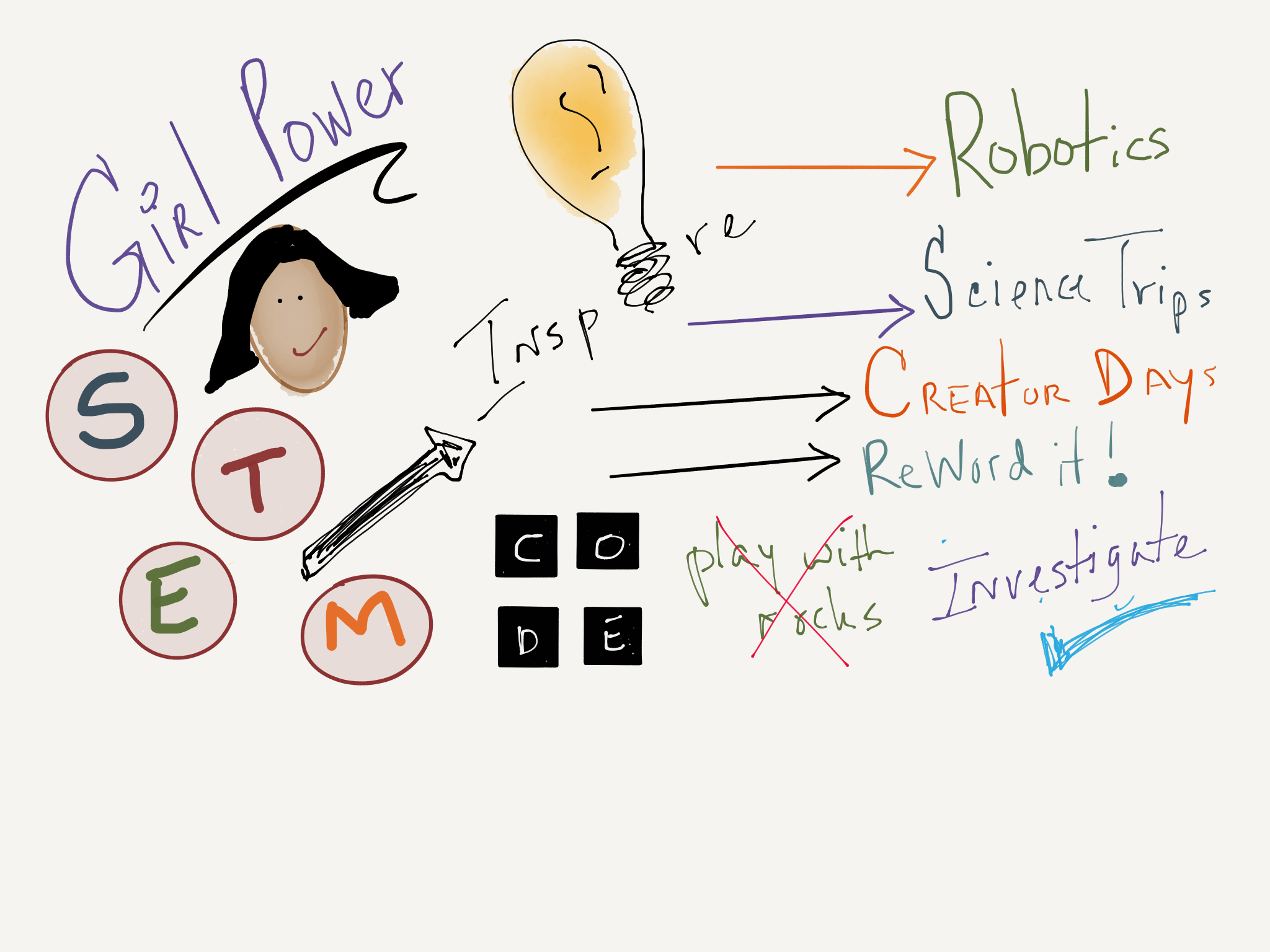 "Change the Image." This is how I would sum up my takeaways from this years NETA Conference. I was truly inspired by the keynote "Computer Science for All", presented by Hadi Partovi. He talked about the importance of ensuring that all students have equal access and early exposure to Computer Science. He stressed that we have to change our perception that this field is best suited for only a subset of people. Hadi also brought to our attention, how many of the fundamentals of math, science, and art carry over into Computer Science and vice-versa. I think as Educators we often get so caught up in teaching individual skills, we forget to show students how to intertwine these skills to create, problem solve, and think logically.
Staying with this idea of "Change the Image," my other big takeaway comes from a session I attended called, "Girl Power-Closing the Gender Gap in STEM." This session provided some valuable information on how to even engage girls and get them interested in STEM. The presenter Leah Kenney shared some of her tactics to inspire more girls to explore all that STEM has to offer. One tactic, which she cleverly titled, "Reword It," involves presenting material using a vocabulary more enticing to girls to introduce STEM activities. For example, she planned an activity involving a rock study, normally for boys you might engage them by saying, "we're going to play with rocks", but instead for girls she rewords this to be, "we are going to investigate some rocks." Another tactic shared involved scheduling what are called "Creator Days." During these days students are required to demonstrate knowledge by building or creating something based on concepts learned. Examples might include; making a lightbulb turn on, or building a self supporting tower. This gives students an opportunity to combine creativity and problem solving, two very important aspects of STEM.
Elementary
Josh Willits
The two days spent at NETA were fantastic. I got a change to meet and collaborate with many talented people. One of the biggest takeaways that I had was about our future with coding. Not specifically only coding but more so with computer science. With technology continuing to get better and better, plus, it's becoming more mandatory within our schools to use, we all need to get on board and learn/teach computer sciences, especially coding.  Apple's new coding app Swift Playground will be a great place to start next year. Code.org is another great resource for us to use. Try it out, learn it, and get ready to use it. Some people might argue back with, "How can we teach that when we have to worry about all the other basic subjects like math, language, and/science?" Or "where will I find the time to do it?" My answer to them would be it is evolving to be one of the basics. You can learn math by coding, you're problem solving, you're learning math vocabulary and other concepts like functions and patterns. Plus language is all about communicating so you can find many ways for that. Finding time will obviously be an issue but I think it can be incorporated with other subjects rather than finding it's own specific time. The evolution is computer science/coding. Be ready because it's coming.
A second thing the I love is active seating/classrooms. Steelcase furniture was there with all their fancy, modern, expensive, technologically advanced furniture. But you may also remember or know them by how they made the indestructible, old style desk that we all have and that weighs a ton. So it's impossible to move around. But they've evolved and they know what they're talking about. They have solutions for everything. It's pretty fun to dream about the future classrooms and the design behind it to make them work with our modern technology and collaborating methods that our lives revolve around. Standing desks, accessible technology stations, group areas, active seats to help keep students focused, and flexible seating to aide with collaborating or any sort of group/independent working areas. Presenters talked about DIY-ing your own furniture by using …..bed risers for stand up desks, crates with cushions, etc…you can be as creative or Macgyver as you can! Hope you enjoyed.NETA was a great time!
Sarah Davenport
Being apart of NETA was amazing. I was able to network with other districts, learn about new technology, and enhance my knowledge on what I already know. I enjoyed the keynote speakers immensely. Michelle Cordy lives 2 blocks away from my in-laws in Canada. What a small world! She was enthusiastic and inspiring. Sitting in on her session was helpful and now I would like to get an GoPro camera and invite more parents and families into my classroom virtually. Then on day two, Hadi Partovi was exciting to hear. I use Code.org in my classroom and it was motivating to hear his story and reason for starting Code.org. I am impressed with the quality speakers NETA locks in.
I took away the ideas of technology and devices are here to stay and it is ok to fail while learning to use them effectively. Failure is an option and creates a new pathway of learning. It promotes problem solving. I appreciated listening to the Apple Education Team on "Teaching Above the Line." It concreted the mindset that today learners are going to be using devices in their educational journey and listening to Partovi solidifies that the sooner computer sciences are taught, the more successful were can make the kids. I also appreciated learning about the BreakOut Boxes and plan on pursuing them in the classroom. I found new, more innovated ideas for formatively assessing kids that will be more fun for them and less paperwork for me. The vendors are always enjoyable to chat with and gave me a dozen ideas to write grants for.
I appreciate the opportunity to attend. I can't wait to take what I learn back to the classroom.
Dustin Carlson
NETA 2017 was full of innovative professionals and great resources. I came away with a plan for integrating a multitouch TV into my classroom to engage my students in whole group teaching more easily and holistically than our current SMARTBoard. I can use the touch TV to teach interactive lessons with multiple student support. I can also use it for small group teaching and reteaching. It has an advantage of being larger than our iPads, so we can work together and show multiple learnings at a time. The touch TV will hook to it's own PC, so it will be fully available for guest teachers. I can also hook up my AppleTV, so we still have support for airplay. My students will be able to turn it on and use it on their own. They will also have multitouch ability, whereas our SMARTBoard currently only allows one student to use it at a time. We are planning to pilot a TV at the beginning of next year to determine what specs we need, as well as flush out the costs and maintenance required.
Outside of our TV, I created new connections with business professionals and fellow kindergarten teachers. I learned some new strategies for helping students transition into the classroom in the morning, terms to refer to tools on the iPad, and people to follow on Twitter that I hadn't before. My students will be benefitting from these new connections, as well as feel more empowered in my classroom!
Alexandra King
Critical thinking is an important skill to have when searching the internet! Check out this great infographic I created to showcase a few tips and tricks!
Matt Kock
NETA 2017 started out with a bang. I got the Twitter rolling pretty early.


Computer science. This was a theme that I heard loud and clear during the conference. Our Keynote speaker Hadi Partovi, CEO of Code.org spoke very bluntly about the need for more Computer Science instruction in schools. He spoke about the abundance of jobs but the scarcity of people with the qualifications to fill them.
Read more about this and my other take-aways on my blog at: Words from the Wired.
Tammy Lewis
I don't even know where to begin with all the new ideas I discovered.   I now have a plethora of implementation strategies to really differentiate instruction with Google Classroom.   I also found innovative uses for Google Slides.  By uploading a Google Slide framework to Google Classroom, my students can create many products to share their understanding of content.  I uploaded one example I just created for our seasons unit.
In addition, I now know how to make hyperdocs which will help my personalized learning cohort with our money unit tic-tac-toe menu we had created.  Now I fixed the menus so the links will connect and shared the new hyperdocs with them.   I attached an example of one of these also.  Since I could write a book of all the creative ideas I found , I will stop there:)
Thanks so much for giving me the opportunity to attend!  It was very, very beneficial.
Link to Sample Hyper Doc Google Slide Show
Megan Poell
I was a newby to NETA this year and I learned a lot. Being at NETA gave me new ideas including how to make day-to-day work simpler, provide feedback to students, and methods for options for how students show what they have learned.  It also rejuvenated my thinking related to inspiring and engaging students to learn. Below is a brief description of some take-aways that I wanted to bring back and share with others:
Talk and Comment: For teachers that have students using Google Docs. Rather than typing comments you can add the chrome extension Talk and Comment to record verbal feedback. Students can also use it to demonstrate reading fluency, etc.
GoWorksheetMaker – 20.00 App: Take a picture of the worksheet for the student and you can modify the worksheet to fit the student. Make it fill in the blank, multiple choice, have them record their answers instead of typing or writing. For struggling readers, It can read the directions to the student and help them be more independent.
You Tube Virtual Walks: I learned from a program director of a special education program that students take daily virtual walks. If you type a location into You Tube you can walk and even interact with others. She shared that students can practice social skills while also getting some movement!
I also learned about some tips for administrators. This includes using Screencastify to record a screen or yourself. The suggested uses were for flipped PD and announcements to students, staff, and or parents. We also learned about FlipGrid with one suggested use to have staff members make a short recording to introduce themselves to next year's students and families.
Allison Pontious
NETA is a great place to bring educators together to collaborate and gain ideas! Having discussions on best practices and what we're currently doing in our classrooms were very helpful. I learned about new apps, like My Story, where kids can create their own online stories. I also learned more effective ways to use IXL in my classroom next year. Teacher's don't always have a lot of time to collaborate and talk with other educators so this was definitely a great opportunity!
Breakout EDU in the classroom is spreading like wildfire! Teacher's can gear what they are currently teaching and turn it into a fun interactive game. This game includes students collaborating, critically thinking, and problem solving. It's a great way to motivate students and keep learning fun!
Collaboration, problem solving, and critically thinking doesn't have to stop with the students. Teachers need the time to work together to meet the needs of all learners as well.  Technology is a great resource that we all have at our finger tips. As Ms. Frizzle would say, "Take chances, make mistakes, get messy!" So, buckle up everyone and don't be afraid to try something new!
Justin Presler
This year at NETA I was once again WOWed by all the amazing things educators are doing in & around the state. Twitter once again proved to be the must have for connecting with others and is literally Professional Development in your pocket. Computer Programming (CODING) was also a big theme and will be on my list of things to learn this summer. However, the biggest "ah ha" for me was with everything Google. The word Googol is the mathematical term for a one followed by one hundred zeros. Google Apps for Education (GAFE) might not have exactly a googol amount apps for your classroom but there are plenty to choose from and you should start using them now. There are far too many ways to list or show but two that stood out to me are the power of Google Sites and Hyperdocs. Since going 1 : 1 with iPads I have been wanting to have students start an ePortfolio and Google Sites can provide that for my students. Hyperdocs are interactive digital worksheets, a 21st Century worksheet, that gets kids thinking and engaged.
Shannon Roach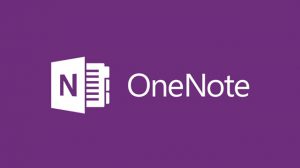 At NETA, I found Microsoft OneNote, a digital note-taking app. I am excited to replace the Microsoft Word notebook template I rely on yet couldn't update. OneNote allows the user to type, write or draw notes like pen and paper, create folders and tabs to organize, and offers many other perks. Since I am always on the go, this will allow me to have everything I need on my devices. For classroom use, OneNote Class Notebooks have a personal workspace for every student, a content library for handouts, and a collaboration space for lessons and creative activities. The potential for classroom use is exciting! I'm looking forward to putting this useful app. to use.
Kira Mclean
I went to a session on called "1:1 iPads + Guided Math = Student Learning". The presenter shared how she uses the letters MATH to help her students move through different stations during guided math in her third grade classroom. I've seen many different acronyms for MATH so I wanted to share what she used and some of the activities she found to be very successful for her students.
M = Math facts –> She shared a website that is free for students to practice math facts called Moby Max Math Facts. What I thought was neat about it is that students have to pass levels before they can move on to the next one (addition, subtraction, multiplication, division).
A = At your seat –> Another thing I thought was cool about this teacher's lessons is that she used blended learning for students to learn math content for the day. The "At your seat" work was her students watching a video she had created using Explain Everything to teach students the lesson for the day. That way, when they worked with her during teacher time, they had already learned the lesson and she could focus on whatever that group of students needed. (One of the videos she created for a lesson is on the handout mentioned below.)
T = Teacher time
H = Hands-on
There is more information on her handout that you can access at netasite.org – if you're interested, I would highly recommend checking it out!
April Bridwell
I couldn't decide between two sessions, so I decided to promote both! There was a lot to choose from to this year's NETA conference (as usual)!
One of the most beneficial sessions that I attended was the "30 Pearls of Wisdom, Technology to Use in the Classroom" presented by Kelly Means and Jodi Brown from Omaha Public Schools. This session was simple but highly effective and beneficial. This session provided 30 links and apps that can be used in the classroom and it ranged from early elementary to secondary students.
The other session that was highly beneficial for me was "No Locks, No Box, No Problem! Your Own Digital Breakout." Adam Sparks and Erin Piening from Milford Public Schools demonstrated how you can incorporate a digital break-out into you classroom. The best part is that you do not need to have the traditional tangible items such as locks, boxes, flashlights, cards, etc. to initiate this! The codes are digital. Sparks and Piening both use Google Forms to create each step. You cannot proceed until you have the correct answer/code to each question/trivia/quiz posed. This eliminates the hassle of setting up physical break-outs and can allows teachers to have multiple sessions at one time.
Sparks uses this as an introduction to each of his social studies/history units. It gets the students excited about the topic and interested in delving into material to find the correct code. The "ambience" that Sparks uses is also a clue for a code. The students need to be aware of their surroundings!! Students can work at their own pace (or compete to win).
Something interesting that I thought about was making the same digital break-outs for different level of students = differentiation!! We all have students that are learning at a variety of levels. Tweaking (the good kind!) each digital break-out can be beneficial for all the students.
Beth Welke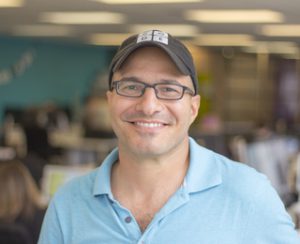 The Friday keynote session at NETA featured Hadi Partovi was titled "Computer Science for All:  America's Untapped Opportunity". Hadi shared the story of growing up in Iran during the Iran/Iraq war.  He showed photos from his childhood and one particular photo showed he and his brother with a Commodore computer.  He went on to tell us how this piece of equipment saved his life. His father brought the computer and a programming book home to the boys one day and from there they taught themselves a new language; that of computer programming.  After relocating to the USA, Hadi has now started code.org and reaches thousands of students throughout the world.  The data about student exposure to the computer sciences that he shared could be looked at as downright frightening, but instead, he challenged all of us to look at the opportunities that computer sciences can provide for even our youngest students.  The presentation was thought-provoking, even to me, someone who would shy away from even the words "computer programing".
The vendor room was also full of new and innovative ideas.  So many of us enjoyed the virtual tours of the heart.  WOW!  Has Science changed since I was in Biology! It's hard to keep abreast of all the new equipment, software, websites, etc. that are now available so I appreciate the opportunity to attend the NETA conference to get a small glimpse.
Oh, and the NETA president did an EXCELLENT job of representing Westside!  Way to go Matt!
Dede Marshall
My big takeaways from the 2017 NETA conference were in the areas of Google Classroom, Minecraft, Seesaw, Google Expeditions and more! I created the following infographic to share everything! Check it out!
Secondary
Andrew Easton
Though my time at NETA was limited to one day, I learned several things from the sessions I was able to attend and also from being a co-presenter with Dustin Carlson and Alli Pontious.
I appreciated learning more about the nuances of creating infographs from educator Shaelynn Farnsworth. I've been curious about how to create better infographs in hopes of eventually finding a way to utilize them in a video similar to the way a prezi functions. Shaelynn gave us several helpful tips and time to practice, which I appreciated.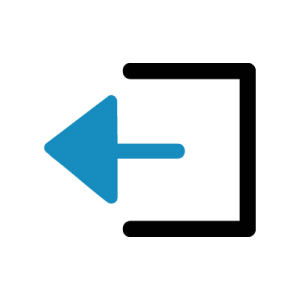 I also learned a great deal from my time spent collaborating on the shared presentation Dustin Carlson, Alli Pontious, and I had on BreakoutEDU. I appreciated being able to hold dialogue with them and see their process for the implementation of that practice in their classroom. I particularly appreciated Dustin's Digital BreakoutEDU. Learning about that practice and how to build one in a GoogleForm led me to consider using that format to reveal clues within the larger alternate reality game units I've constructed. Before, I exchanged emails with each individual student to receive info and give clues, put this would be a better way to facilitate that exchange.
Thanks for the opportunity to attend. I truly appreciate these days, so thank you as well for your efforts as NETA president to run this amazing conference. ?
Theresa Gosnell
Best Quotes: Failure is My Success and Take Time to Reflect
These are great reminders as we grow in our profession and to share with students.
Some of the most interesting sessions I attended were presented by Jennifer LaGarde, as she had a strand of sessions for librarians. The first session was MacGyverLibrarianship and she shared many creative tips for the library and the classroom (#macgyverlibrarianship). Like I have heard so many times this year, following others on Social Media in our profession is how we become better. So, Jennifer gave us a list of others to follow. Jennifer has her presentations posted on her website (http://www.librarygirl.net/).
Other ideas that I want to explore further are: Being Future Ready Now, creating tech vlogs on YouTube, Blended Learning and Personalized Learning and how to get more involved in those areas as a teacher-librarian, and Virtual Reality College Tours for those who may not be able to go on college visits.
Daniel Hoffmann
NETA was a great source of information for me as I am excited to try several new websites and tricks in my classes! One of the websites I am super eager to use in the classroom is called NearPod. Nearpod allows you to create a presentation (or upload an existing one) that broadcasts out to all of your students' screens. You can then embed questions within your presentation that your students respond to on their device. Questions are either built-in or can be asked on the fly and include multiple choice, short answer, or you can even have them draw on their screens.  Additionally, NearPod allows the teacher to choose whether they want to do the presentation live, or allow students to go through it at their own pace.
Another great program that I will be using in my classroom in the near future is a website called Quizizz. Similar to Kahoot, but this site allows the students to complete quizzes in their own pace, rather than having to follow the quiz on the presenter's screen. Another difference that this site offers, is the ability for students to complete the assigned quiz as homework. While competing against each other, students get to see the live results of others in the class, making it a fun competition for them.
Other honorable mentions for NETA include a way to go paperless, called Classkick. A website in which you can upload or build worksheets and have students fill them out on their devices. Some benefits include the ability for students to help each other when they get stuck on a problem and you can see in real time what all of your students are writing.
Lastly, I received some helpful google search tips. If you only want to search one website (like the New York Times) your search would begin with: site: NYtimes. If you want to search for the exact phrase you would use parenthesis or if you want to exclude terms from a search you would use the minus directly before the phrase. Finally, if you want to narrow down the  date range you use two periods (2008..2011). Overall, I learned a lot from NETA and am looking forward to going back in the future!
Jeanette Kleppinger
The importance of checking for understanding is a key takeaway from the NETA17 conference. Check out this great infographic I created. Link to infographic.
Laura Schaben
Having never attended a NETA conference before, I was very impressed. I was disappointed in the sessions that initially sparked my interest in attending, but the other sessions and the vendors more than made up for that disappointment.
I am most excited about trying FlipGrid. I attended two sessions that mentioned FlipGrid. In the second session, the presenter actually made a Grid in front of us and posed a question. I could see how easy it was and saw video posts as they came in.
I have tried a flipped classroom on occasion, but have been limited due to the fact that middle school students cannot access YouTube. I was made aware of the Google extension Screencastify that may help with that dilemma. I was also made aware of a program called Snip that cold do the same.
Two more apps that I want to use immediately are Poll Everywhere and the Talk and Comment extension for Google. I was fascinated with the "clickable image" or "heat map" response feature. The teacher could hide the screen while responses were collected, then reveal the results of the vote. Students could then see how they responded in comparison to their classmates without being embarrassed if they were incorrect. As far as the Talk and Comment extension, students could take a picture of a problem and explain in their own words how to do the problem. This is a great option for those students who may not want to include video of themselves, unlike FlipGrid.
I got excited to try so many things. So much cool technology, so little time!
Kristeen Shabram
This year at NETA, I took away a lot of good information that I will bring back to share with other WMS teachers and to implement in my classroom. Here are a few highlights: Link to PDF
Mitchell Scheffler
Having not been to a NETA conference since the years at the Holiday Inn, I was very pleased to see the conference moved to the Century Link Center. Having the conference there made it feel like more professional and inviting venue, and having all the vendors in one room was great! Too bad we didn't get a educational discount on the parking. The distance between the vendor floor and the session rooms seemed a bit far at first, but it ended up being a good chance to stretch my legs between some sessions.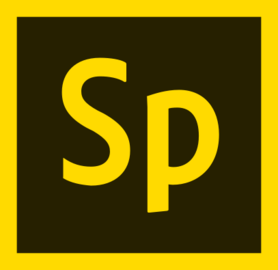 The session that I found most beneficial was on Adobe Spark Apps. They are free apps, from Adobe, for the quick creation of videos, web page design, and graphic design. They're semi-professional, yet easy enough for our elementary students to use. Seems like a good stepping stone for our students to use on the way to the Adobe Creative Suite. It certainly sparked some ideas for their use in my mind.
Crystal Bolamperti
Everyone can code by Apple – Scott Elias
Apple.com/education/everyone-can-code
Support your students with solving a problem for which a solution does not exist.
Middle school and above – 45 hours of complete lessons, slide presentations, etc.
Also, try Swift playground!
500,000 computing jobs open in the U.S. right now!
Fewer than 43,000 computer science graduates last year.
Only 25% of U.S. high schools offer computer science.
Use Instagram – Meet the kids where they're at!  Five ways to use Instagram in education: social, share interests, build relationships, educational, emotional.  Follow your students after they follow you.  Know your school policy.
Pineapple PD (A pineapple is the universal symbol for "welcome".)  How are teachers sharing what they are learning?  Provide opportunity for teachers to watch other teachers with technology integration in their classes.
Google Draw – Everything can be hyperlinked together.
Google Keep – Save your thoughts wherever you are – Keep ideas for teaching that you want to utilize in the future.
Breakout EDU
2-minute Tech Vlog – Students create screencasts of "how to" with technology and share online.
Quizzizz  – Get your students excited about learning!
Creating Global Competence – Intercultural competence is essential for our students!  Create a cultural portrait and share with students internationally online.
Tools:  Storyboard That (digital storytelling), Gravie (video making app), Visme (visual communicator and storyteller), Venngage (infographic)