Looking to schedule a virtual meeting? Webex has you covered! There are multiple ways to schedule and invite both internal (WCS) and external (i.e., parents) to a meeting. You can pick the way that works best for you!
Option 1: Webex App
This is the most flexible option, which allows you to pre-configure many common settings.
1
Open the Webex app and go to Meetings
2
Click Schedule a meeting, and then enter your meeting info
Edit the meeting topic. Choose a Start and End date and time. Check Recurrence and choose the meeting frequency.
Select a Meeting link, choose from: Generate a one-time meeting link
Enter a description to include in the email invitation.
3
Add Invitees, enter names or email addresses.
4
For a one-time meeting link, you can click Advanced Settings and choose from the available options:
Meeting type
Security
Audio connection
Scheduling options
5
Click Schedule. The meeting is created and added to your calendar. An email invitation is sent to everyone invited to the meeting. If you need to make changes, you can update the meeting details or cancel the meeting.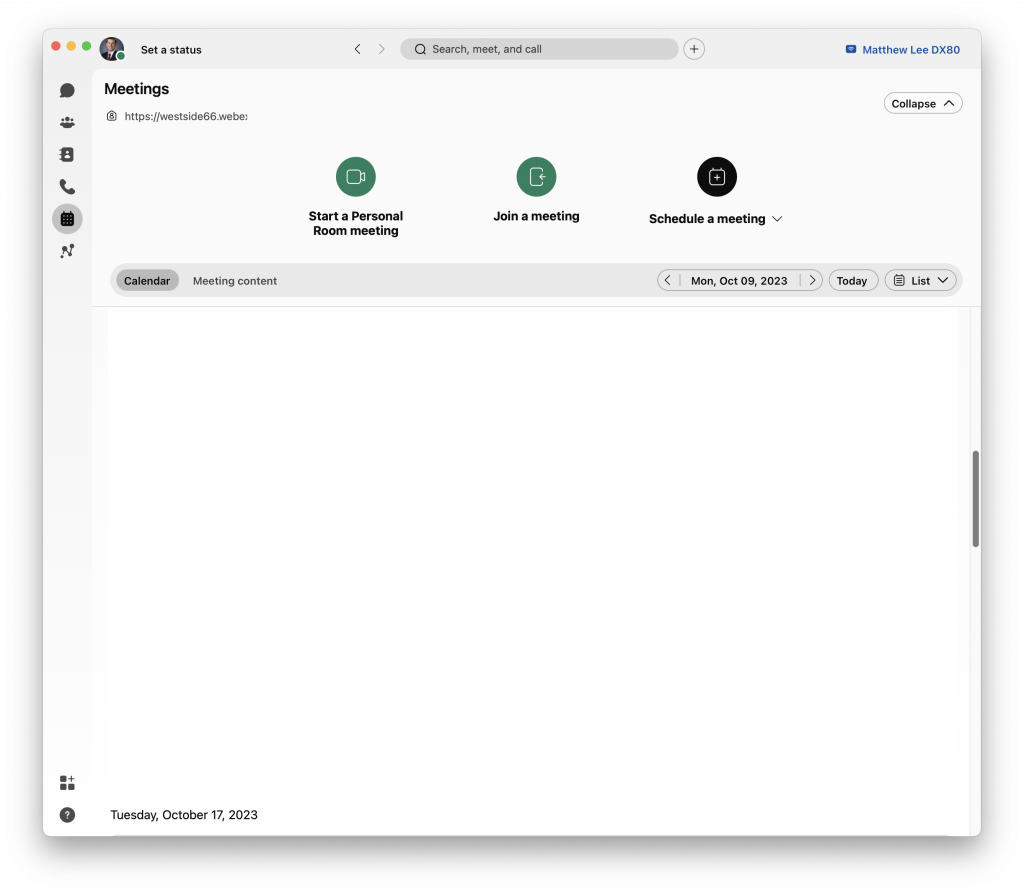 Option 2: Google Calendar
While not as flexible, it's quick and easy. It will pull the default settings that should be good for most meetings. The main downside is that you can't pre-set meeting co-hosts. This is generally only important if you need someone else to start the meeting before you get there.
Step 1: Go to Calendar.google.com and click on the date/time to open up the meeting scheduler. Enter the title of the meeting and any description needed.
Step 2: Select 'Add video Conferencing'

Step 3: Select 'Webex Meeting'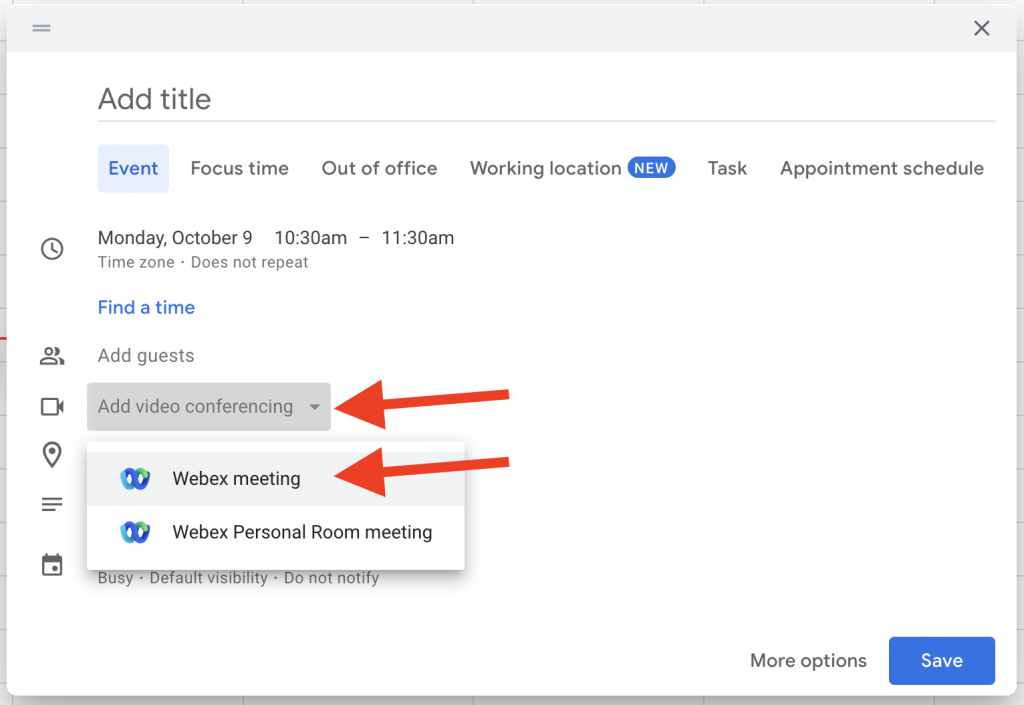 Step 4: Invite guests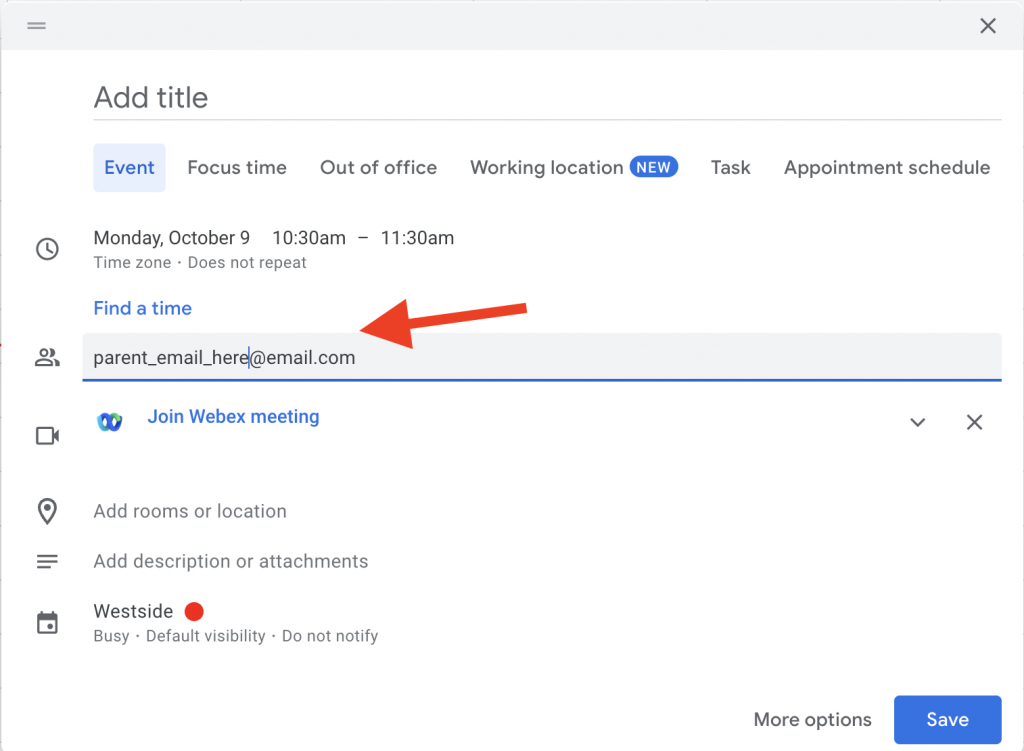 Step 5: Add a description and hit 'Save' to send the invite.