In Webex, there is the concept of the 'Lobby'. This is a virtual waiting area for students that is NOT part of your meeting and they do NOT have chat/video/audio capabilities.
Personal Meeting Room
You can enable the lobby or waiting room for use with your personal meeting room (PMR). To make changes to your PMR, log into westside66.webex.com and click on Preferences (the gear).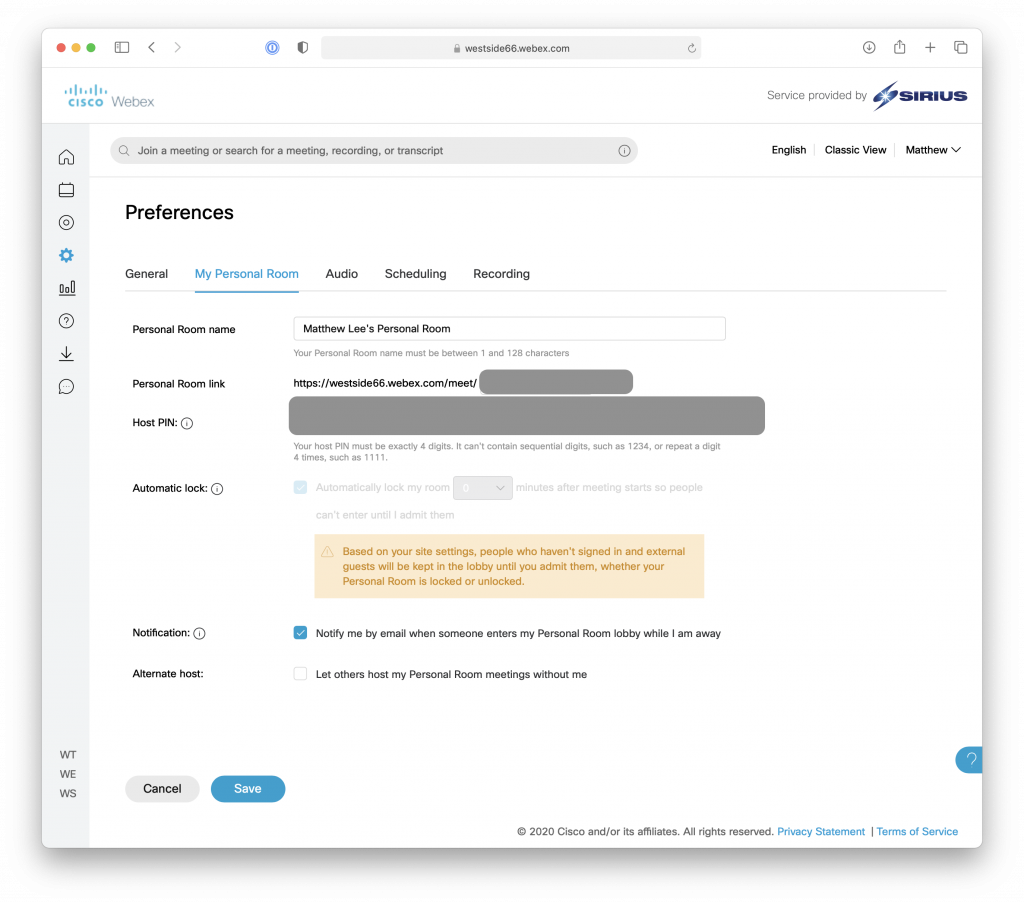 You should see that automatic lock is turned on. This means that students can't join you in a chat until you allow them in from the lobby.
You should enable the option to 'Notify me by email when someone enters my Personal Room lobby while I am away. This will send you an email if a student is waiting in your lobby.
Scheduled Meetings
When you do a scheduled meeting, either through Westside66.webex.com OR through Google Calendar students are NOT able to join before you start the meeting. There is no 'lobby' for these types of meetings.
However, DURING the meeting you have the option to LOCK the meeting.
Locking the meeting stops any new students from joining.
Locking also creates a lobby that you can send students who are ALREADY in the meeting to.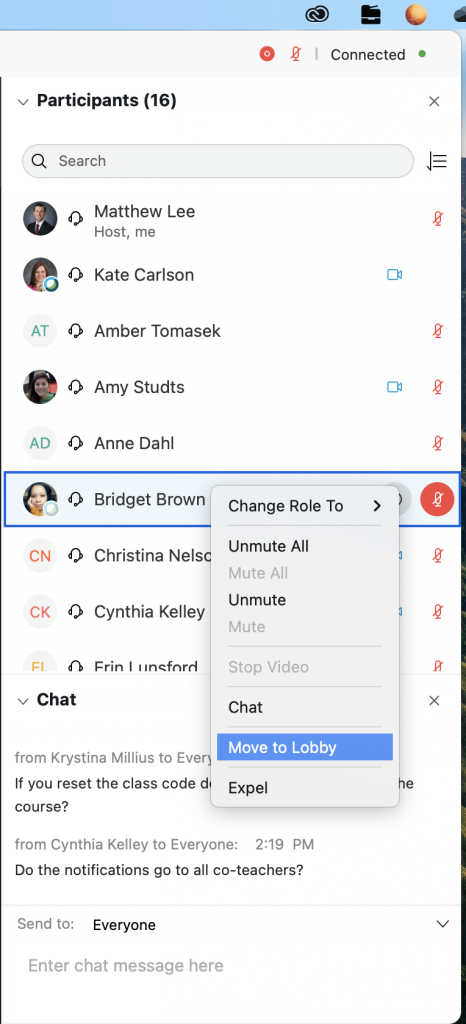 You can think of this as asking a student to step out into the hallway. When they are in the Lobby, they cannot hear or see anything that is going on in the meeting until you let them back in.