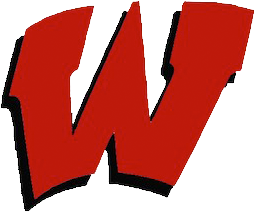 Updated 8.4.20

During Extended Campus Learning, students and staff may leverage online video chats as a way to maintain communication with staff members and students. Westside is using Webex as our video conferencing system.
District Procedure:
Students K-12 have the ability to JOIN Webex Meetings created by teachers. All students have the ability to create sessions.
All staff and student have access to Webex Teams and Webex Meetings.
'Office Hours' with students should be optional.
Students:
1) Location: Set up in a common area of your house, with school-appropriate background imaging. If these criteria are not met, the teacher will end the transmission and ask the student to call back once fixed.
2) Attire: Please wear clothes you would normally wear in public to school. If a student is in his/her pajamas or other inappropriate clothing, the teacher will end the transmission and ask the student to call back after he/she has changed clothing.
Faculty:
All board policies apply and contents of staff handbook apply.
Only video chat with students if they are in a common area.
Location: Set up in a common area of your house like an office or living room.
While you don't need to be in 'work clothes', you do need to appear professional and adhere to professional dress guidelines.
Our goal is to have mostly asynchronous learning and NOT require students to have a mandated time to log on as a whole class.
If you have an open Webex link for the class, this is considered a 'public' area and is treated like 'office hours' or the IMCs at the high school. Parents/guardians do not need to be notified of these meetings.
1:1 Meetings
Some situations might require one on one meetings with students to deliver services and lessons.
Follow all of the above expectations
Students will need to have an adult present and/or the parent/guardian should have access to the meeting link (this is for staff/student protection)
For secondary students, if the teacher sets up a 1:1 Webex Meeting with a student, please copy the parent/guardian on the invite link. The parent/guardian does not need to be present, just needs to know it is happening
Technical Tips for Better Chats Using Webex:
Don't walk around while the camera is on
Have your device plugged in or charged
Be aware of what's in the background behind you. You don't want to accidentally overshare with your students or parents!
If you're using your computer, avoid starting any large downloads and turn off any streaming music/video before starting the call.
Use headphones with a microphone if at all possible.
Try to get as much light as possible on you. It will make you look better!
In a group meeting situation, mute your microphone when not actively speaking. This is especially important as the number of participants in a group chat increases. You might want to come up with a signal inside of the Webex chat to indicate if someone needs to speak.