In this Issue
We survived 2020! Welcome to the first Technology Update of 2021! In this issue, we'll take a look at some of the software updates you might have missed at the end of last semester, and then spend time talking about the upcoming technology refresh.
Apple Clips Update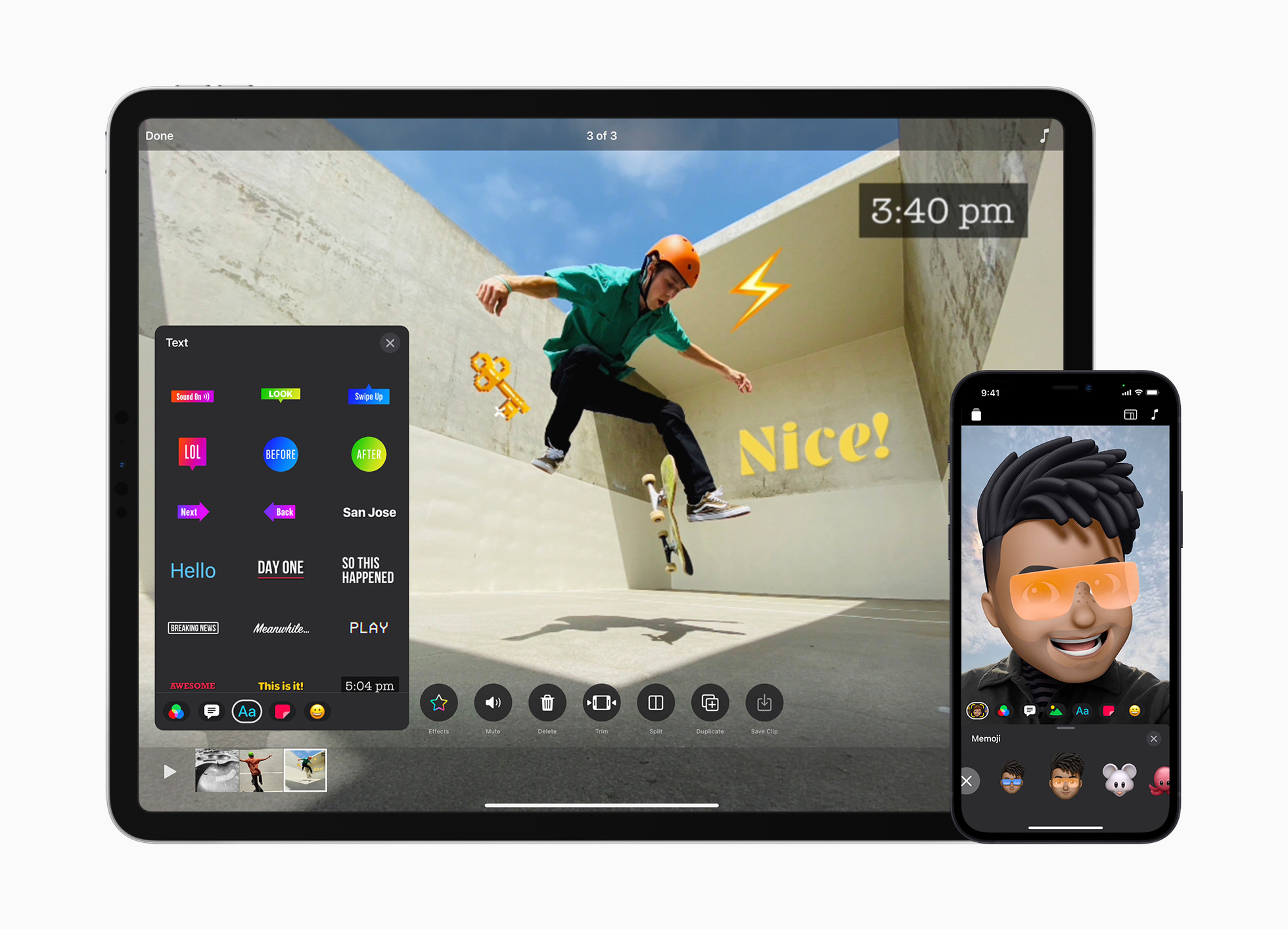 With all that is going on this school year, you might have missed the dramatic update to Apple Clips that occurred in November. Clips 3.0 now supports amount other things, landscape mode on iPad!
Other improvements:
Landscape mode on iPad
Re-design user interface to make it easier to use on iPad
Scribble support with Apple Pencil and Logitech Crayon
Mouse and trackpad support
Multiple aspect ratios for videos
FlipGrid Updates

Flipgrid is at it again, announcing six new updates to this already powerful and engaging reflection tool! Users now have access to features like a mic only mode, screen recording, time stamps, and text comments just to name a few. Additionally, beginning December 21st, teachers will now have the ability to sync Google Classroom rosters to Flipgrid discussions, making student access easier than ever. Check out the link and video below to learn more about these exciting updates!
Technology Refresh Corner:
Westside Technology will be getting an update for the 2021-22 school year!
For a complete description of the technology refresh, please read through our complete Westside Complete FAQ document.
iPad Pilot Program
This fall, the district began a pilot program for teachers K-12 to get one of the teacher iPad setups to incorporate into their classrooms (both digital and physical).
Participants came from all backgrounds. We had 40 total teachers participate. 22 were from secondary (WMS and WHS) and 18 were from elementary buildings.
At the elementary level, all buildings and nearly every grade level had a tester, along with specials like Art, Library and EY.
At WMS and WHS, the 22 testers represented 14 different departments, including special services and administrators.
As part of the program, participants received a 12.9" iPad Pro, the Magic Keyboard Case and an Apple Pencil. These users completed monthly feedback forms and a quarterly reflection form.
Their feedback will guide the types of sessions offered for the all-staff iPad roll out in May/June to make sure staff can get up and running quickly with iPad.
Thank you so much to this group for their valuable feedback!
Curious about what it's like to use an iPad?

Are you wondering what life will be like with an iPad? What things do you need to know before getting started? How do teachers who have been piloting iPad feel about it?
Wonder no more!
Check out the link below to view one teacher's journey with iPad.
Thank you Matt Kock, 6th Grade Paddock Road!
Q/A Continued
Question: Are you going to have a public sale of the current devices?"
Answer: We are committed to having a public sale at some point. Details on what this looks are still being finalized and will be posted to district social media and the district webpage.
Note: Since teachers are keeping their current laptops we can NOT offer those up for sale.
Question: I'm retiring/leaving the district, can I purchase my laptop?
Answer: No. Since staff will be keeping their laptop, we'll need your laptop to assign to the person filling your position.
Question: What productivity tools can I use on iPad?
Answer: With a few exceptions, the productivity tools you and your students are using on the MacBook are available on iPad. Here is just a sample-
Microsoft Office (Word, PowerPoint, Excel) is available from Manager.
Apple's Suite (Pages, Keynote, Numbers) is available from Manger.
Google G-Suite (Docs, Sheets, Slides) is available in Safari, just like it is on the Mac.
Adobe Acrobat Pro is available in Manger for PDF manipulation, including exporting PDFs to Word documents.
Note taking apps, like Apple Notes, Microsoft OneNote, and Notability will be available for all students and staff.
Webex is available for collaboration and is the districts approved method of video and text based chats.
What creativity tools can I use on iPad?
Answer: The iPad excels at creativity and having students make original products! Here is just a sample of the apps availed in Manager for download.
Adobe Photoshop, Lightroom,Illustrator and other Adobe apps are availed in Manger for all students and staff.
Other image editing apps like Pixelmator Photo, Affinity Photo and Apple Photo's are also available.
Many drawing and sketching apps like Procreate, Paper by 53, School Sketches and more are available in Manager
Video editing tools like iMovie and Adobe Premier Rush are available in Manger
Closing
As always, if you ever have any technology integration related questions, please let us know. We are happy to work with you to design lessons, develop workflows and even come into your classes and work with you and your students.
Thanks!