In this Issue
In this technology update, we'll talk about the importance of running updates on your district devices, and then take a look at some features of Keynote you may not know about. Then, we'll dive into how to convert your stickie notes into Apple Notes! Thanks for reading!
Updates? I just did that!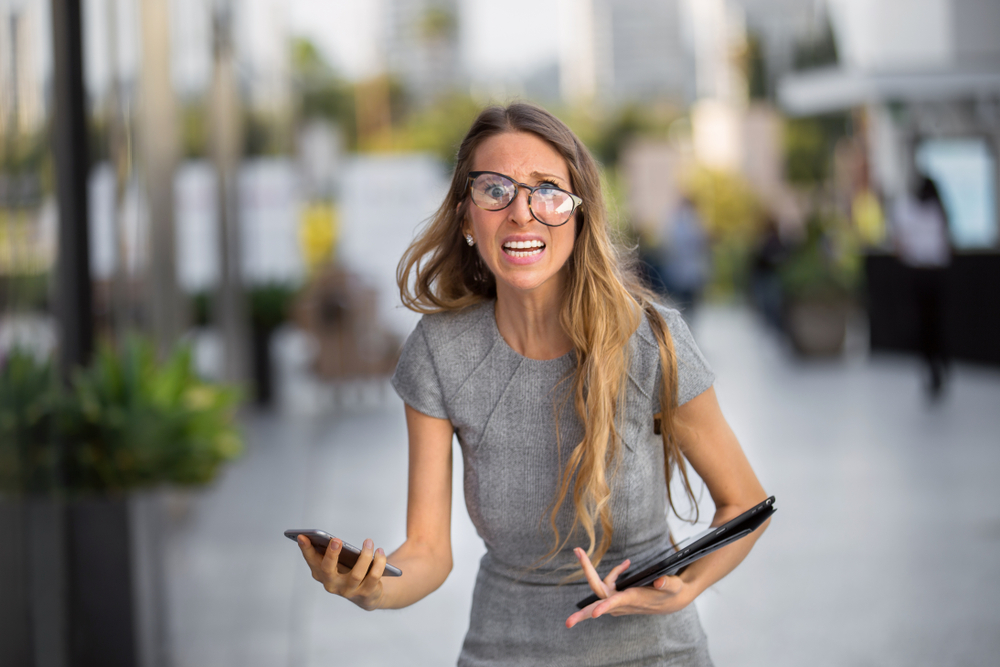 "I swore I just updated my iPad, why am I getting the yellow screen of death?"
"Why do I have to keep running all these updates?!"
Perhaps you've heard a colleague say something similar to the above – or – maybe you have thought those things yourself. If you have, don't worry! Software updates for Mac, iPad and iPhone have been coming more quickly and their importance is increasing.
In the past at Westside we typically only pushed folks to update once or at most twice a year. Unfortunately, as attackers increasingly focus on schools and Apple platforms (iPad, Mac, iPhone) we need to try and stay one step ahead. When we run updates, we help keep our systems safe from attackers. It may seem that schools wouldn't be a target, but they are. Nationally, school districts have had to pay ransoms to get stolen student data back, have had to cancel classes and have lost entire semesters worth of student grades. Locally, districts have been targeted and staff have had to erase all their district technology. Educational data and student information is worth a lot on the blackmarket, and attackers know that schools will pay money to get their data back. When Apple (and other software companies) become aware of attacks, they put fixes in updates.
It's not just security though. The updates that we run help to fix bugs and usability problems that we've reported and software companies have fixed. Many times, updates contain new features as well!
Apple releases a major update (i.e., iPadOS 14, iPadOS 15, macOS 12) each fall (September/October) Smaller updates typically come out every 4-6 weeks after that for both iPad/iPhone and Mac. Your device should prompt you to install the updates. If there is a critical security update that we need everyone to install ASAP, you'll see the return of the yellow background.
So, when you see that there is an update available on your iPad, iPhone or Mac, instead of cringing in disgust, try to keep an open mind, and take the 5-10 minutes and run these critical updates.
App Spotlight: Keynote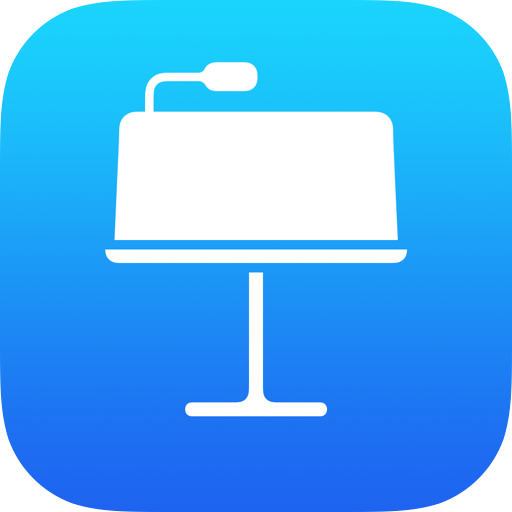 Keynote is a well known presentation creation tool that has been around since 2003. In the time, its feature set has grown tremendously, and the iPad version had developed into a full featured multimedia powerhouse. While most people know the basics of Keynote, here are the top 5 features/tips you might not be familiar with:
1) Import from Google Slides: Importing your Google slides document is quick, 2 step process. First, export your Google Slides as a PowerPoint file. Then, you can use Keynote to open up the PowerPoint file. Conversion done!
2) Inserting YouTube Videos: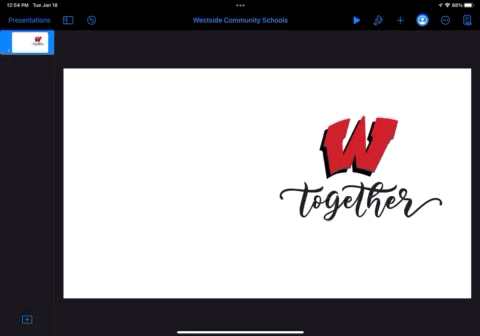 Found a great YouTube video that you want to incorporate into your presentation? You can insert the video into Keynote without having to download it. Check out the directions for Mac and iPad here.
3) Insert LIVE VIDEO: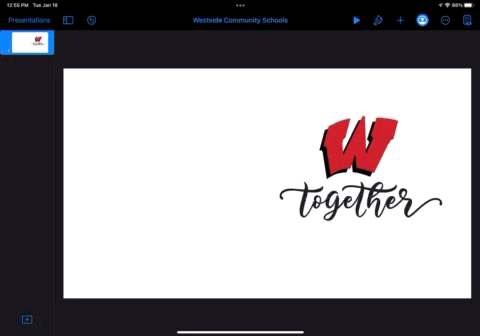 With the newest updates to Keynote, you can now insert LIVE video from your iPad's camera into a Keynote presentation WHILE PRESENTING! This opens up possibilities such as:
Creating flipped videos that include a recording of you!
Presenting about a science experiment – have notes on one side, and a live feed of the experiment happening in real time!
Students can't see you from the back? Have your image on screen along with the presentation projected to make it easier!
You can even have your iPad's home-screen show up in real time on a Keynote projected from your Mac!
Check out how on MacOS (aka your laptop) and on your iPad.
4)Insert video and audio recordings directly from iPad: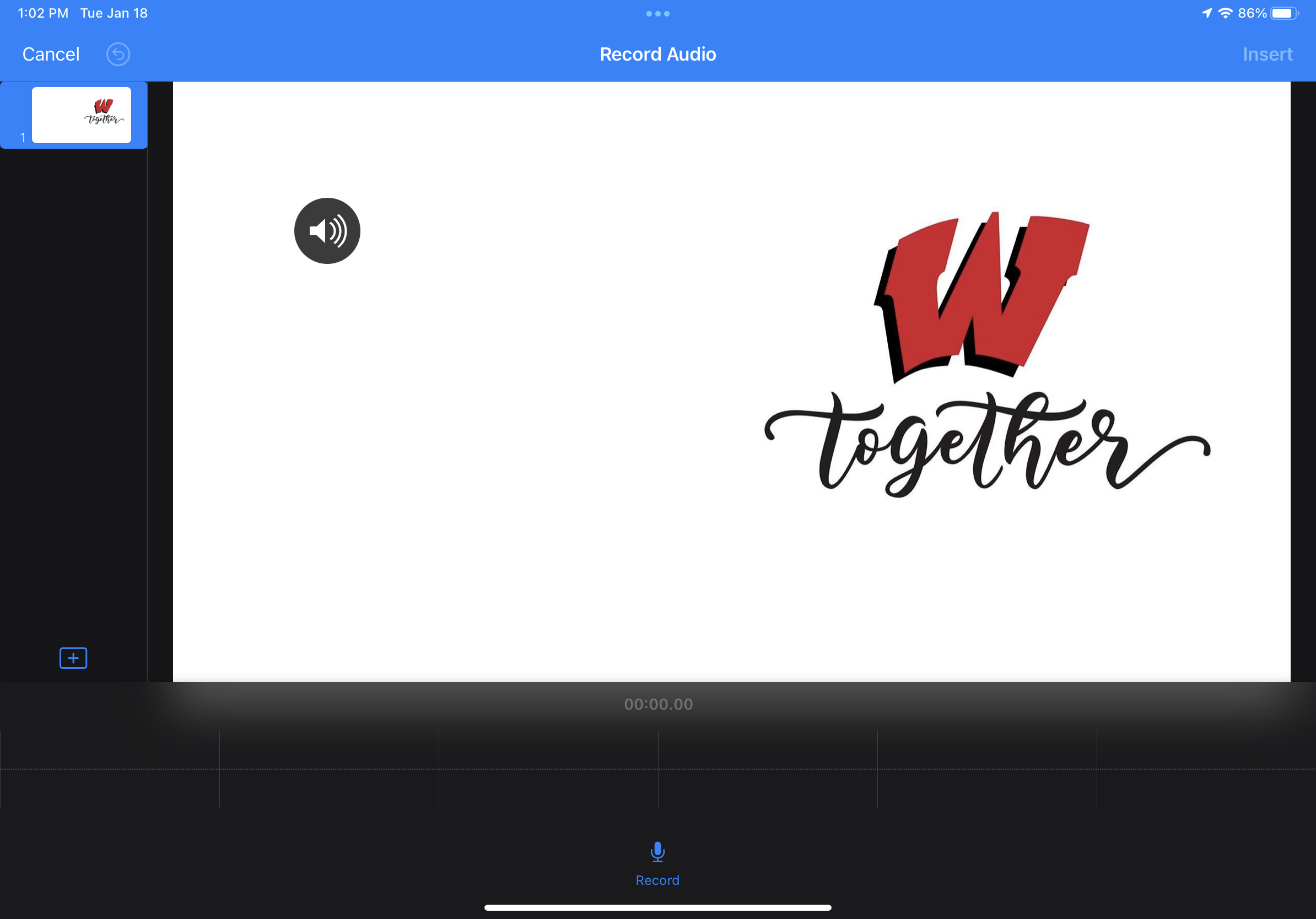 In Keynote, you can record and insert video and audio directly into a Keynote presentation. In the hands of students, they can add fluency recordings, insert critiques/feedback, in a world language class they could add spoken translations to images/text, and much much more!
5) Collaboration:


Keynote offers the ability for staff and students to collaborate on a document, similar to what you can do in Google Slides. Collaboration uses our Managed AppleID's, which are the same as our email addresses.
Want help exploring these or other features of Keynote on MacOS or iPad? Please reach out to Matt or Bridget and we're happy to walk you through things!
Thank you for reading this far in the news letter. Please take a second to fill out this form. After one week, I'll randomly select three names and you'll receive an Apple water bottle! Thank you!
Tip of the Week
Are you a user of Stickies on macOS? Those wonderful notes that float over your desktop can be a great tool to store information that is accessible at a glance. However, Stickies are getting a bit…creaky. It might be time to consider migrating from Stickies to Apple Notes. In addition to getting your important information into a more supported app, you'll also gain the ability to sync those notes to your iPad, and gain access to more organizational features.
Migrating From Stickies to Apple Notes
In the Stickies app on your Mac, do the following:
Choose File > Export All to Notes, then click Export All.
All your notes are imported into Notes in the Imported Notes folder, which contains subfolders for each color of note. (Your notes also remain in Stickies.)
Getting Started with Apple Notes
Made the move? Here are a couple links to get you started taking advantage of Notes!
On iPad: https://support.apple.com/en-us/HT205773
On macOS: https://support.apple.com/guide/notes/welcome/mac
Better Know A Tech Team Member
Let's get to know Mitch Scheffler – WMS Tech Support Manager!


HOMETOWN: Omaha and Kansas City
EDUCATION: Papillion/LaVista High, Metropolitan Community College, the University of Nebraska at Omaha
HOW WOULD YOU DESCRIBE YOUR JOB AT WESTSIDE? Usually fun and challenging
CAREER HIGHLIGHT? Supporting technology during a pandemic
AN INTERESTING FACT ABOUT YOU? I have a twin sister. I didn't like coffee until I turned 40.
FAVORITE BOOK and/or MOVIE: Book – The Mouse and the Motorcycle (Ralph S. Mouse series), Movie – Shawshank Redemption
BEST MOMENT AT WESTSIDE: Remember that time the network came to a crawl because I pushed that button that told all iPads to update all their apps?
ONE PIECE OF TECHNOLOGY THAT MOST EXCITES YOU: Apple's Pismo PowerBook from the year 2000. In my opinion, the sexiest notebook computer that Apple has ever made. The battery could be easily traded out. The floppy drive could easily be swapped out for a DVD burner or a ZIP drive, and (at the time) it had every port you could want and didn't require any dongles/adapters.
Closing
As always, if you ever have any technology integration related questions, please let us know. We are happy to work with you to design lessons, develop workflows and even come into your classes and work with you and your students.
Thanks!