In this Issue
Welcome to issue number 73 of technology.update! In this issue, we take a look at a new resource available for staff and students – Grammarly! We'll also take a look at how to use Safari Tab Groups to level up your browsing, along with featuring two apps – ComicLife and Adobe Express.
As a reminder, you can read all past issues on Teachers.Technology. Check out this link for all issues.
New Resource: Grammarly!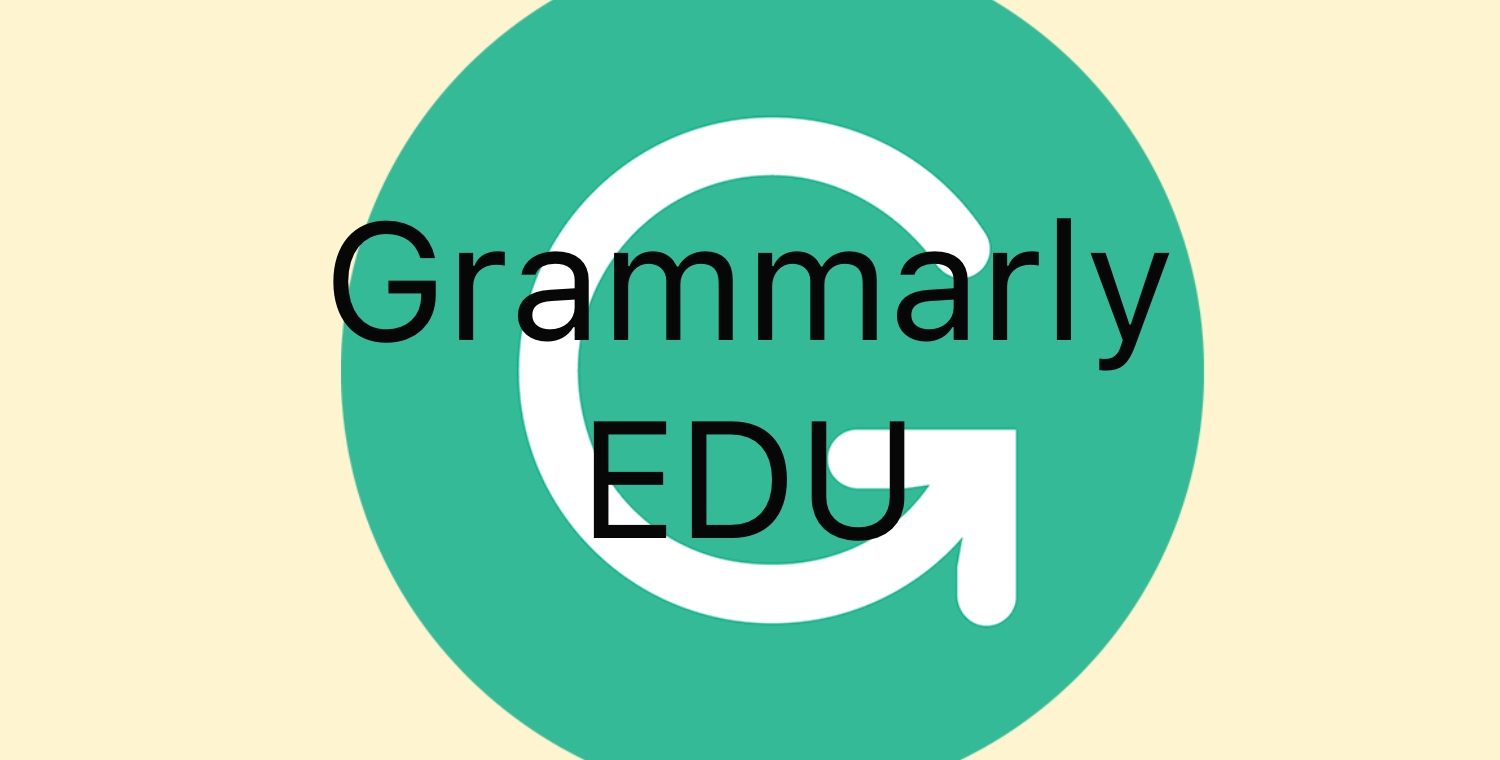 Westside students (Grades 5-12) and all staff have access to Grammarly for Education! If you aren't familiar with Grammarly, it's a tool to help improve your writing by checking for spelling, grammar, word choice, sentence structure, tone, and more!
Click here for directions on how to install and set up Grammarly on your iPad and Mac.
Tip of the Month: Safari Tab Groups
It's time to level up your web browsing experience. One powerful feature of Safari is the ability to group tabs!
Tab Groups help to organize your tabs into easy-to-access groups. You might want a group for a research project or administrative tasks like PowerSchool, Illuminate, Gmail, and more.
On macOS:
Create a Tab Group from the tabs in the current window
In the Safari app on your Mac, click the down arrow next to the Sidebar button in the toolbar. If the sidebar is open, click the Add Tab Group button in the toolbar.
Choose New Tab Group with [number] Tabs.
Enter a name for the Tab Group, then press Return.
Create a Tab Group by selecting tabs
In the Safari app on your Mac, click the down arrow next to the Sidebar button in the toolbar. If the sidebar is open, click the Add Tab Group button in the toolbar.
Choose New Empty Tab Group.
Enter a name for the Tab Group, then press Return.
Control-click a tab in the tab bar, choose Move to Tab Group, then select the Tab Group. You can also drag tabs from the tab bar into a Tab Group.
On iPadOS:
Create a Tab Group
Tap the Show Sidebar button to open the sidebar.
Tap the Tab Groups button in the top-right corner of the sidebar.
Choose an option, then name your new Tab Group.
Move a tab to another group
Touch and hold the tab you want to move.
Tap Move to Tab Group, then choose one of the Tab Groups you created previously or tap New Tab Group.
Check out this Apple support article for more information.
App Spotlight: ComicLife for Enriching Reading and Writing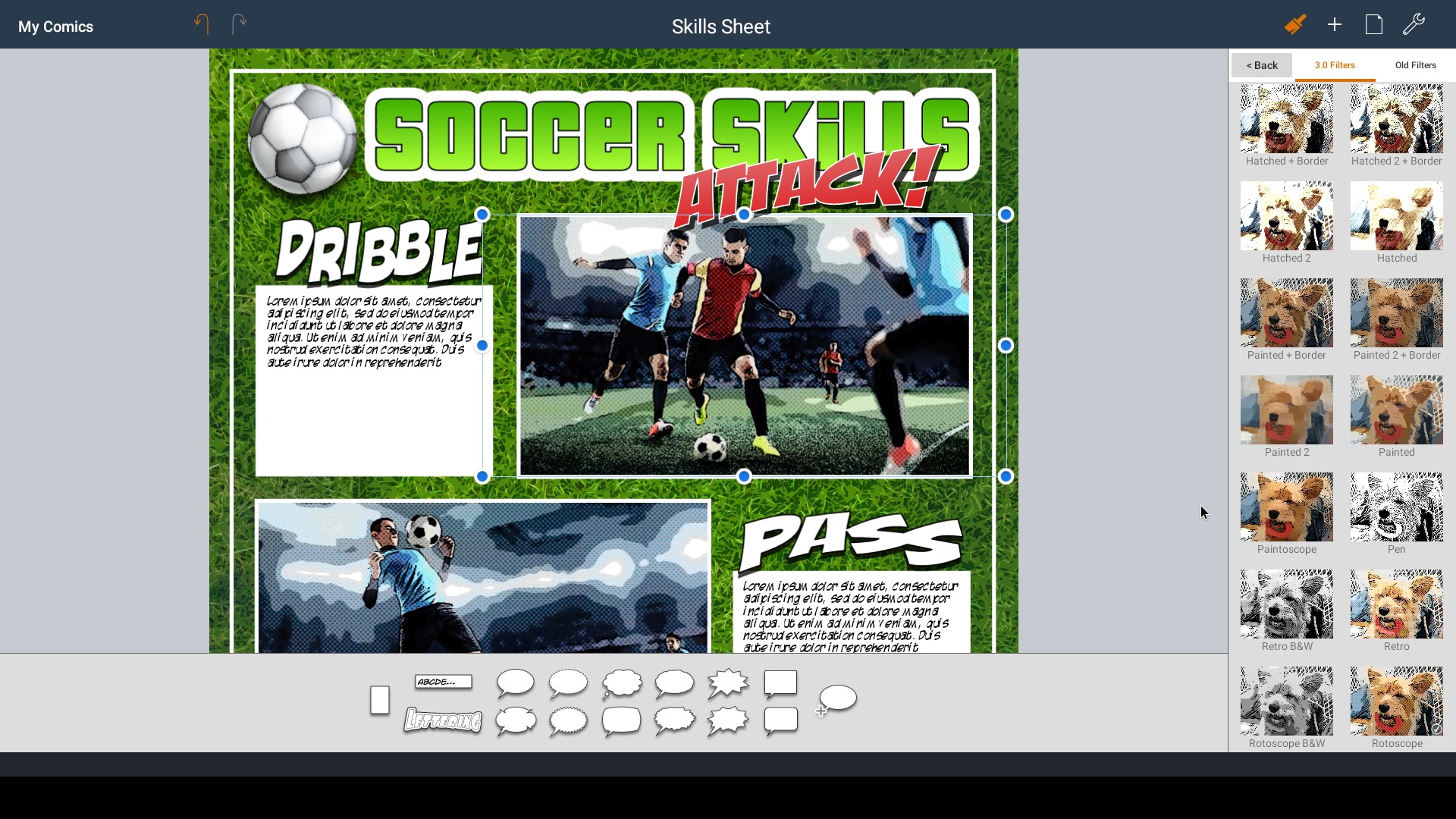 Have you been looking for a way to motivate those students who are reluctant readers? Or maybe you have students who read fluently but struggle with writing. Using Comics in the classroom can be a great way to support both by speaking to students in a way they can understand and identify with while also allowing them to use words and images in their storytelling. Additionally, Comics can be highly effective at engaging students in those topics or skills that may have otherwise been viewed as dull or dry material.
Comic Life is a comic creation app on iPad that is simple and easy to use!
Learn more about how to use this great app on Teachers.Technology.
App Spotlight: Create Rich Graphics with Adobe Express

Adobe Express makes it easy to start with tons of professionally designed templates and assets for social media content, logos, posters, flyers, and more. As part of our education subscription, you can access the Adobe Stock image library and premium template.
Create anything you need with intuitive tools that let you remove backgrounds, animate text, add your brand, and much more. With just a few taps, you can resize content for any social media site and add Adobe Photoshop quality effects in a snap.
Adobe Express is available on iPad as a download through Manager and on the web.
Learn more at the Adobe Express Tutorial Hub.
Better Know A Tech Team Member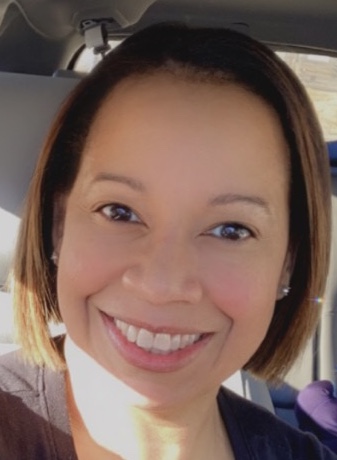 This week we feature Bridget Brown!
HOMETOWN:  Omaha, although I think the Stork made a mistake, and I was really meant to be dropped off in some tropical environment.
EDUCATION: AAS-MCC, BS Information Systems-Bellevue University, MS Education-UNK
HOW WOULD YOU DESCRIBE YOUR JOB AT WESTSIDE?
To inspire, support, and develop the use of technology as a tool for teaching and learning.
CAREER HIGHLIGHT?
Assisting with the management, planning, development, and logistics of the Launchpad Training Event, as well as designing the branding/logo for the event.
AN INTERESTING FACT ABOUT YOU? I love the mountains!
FAVORITE BOOK and MOVIE: The Greatest Showman/The Giver
BEST MOMENT AT WESTSIDE: The first time I received Thank You cards from a class I had visited.
ONE PIECE OF TECHNOLOGY THAT MOST EXCITES YOU: Anything that inspires learning!
Closing
As always, if you ever have any technology integration related questions, please let us know. We are happy to work with you to design lessons, develop workflows and even come into your classes and work with you and your students.
Thanks!