The September update of Webex has introduced some major changes and feature improvements! Westside students and staff now have access to updated meeting controls, video breakout sessions, waiting rooms for scheduled meetings and the in-meeting co-host role. Take a look at the below for a detailed look at how to take advantage of these.
Updated Meeting Controls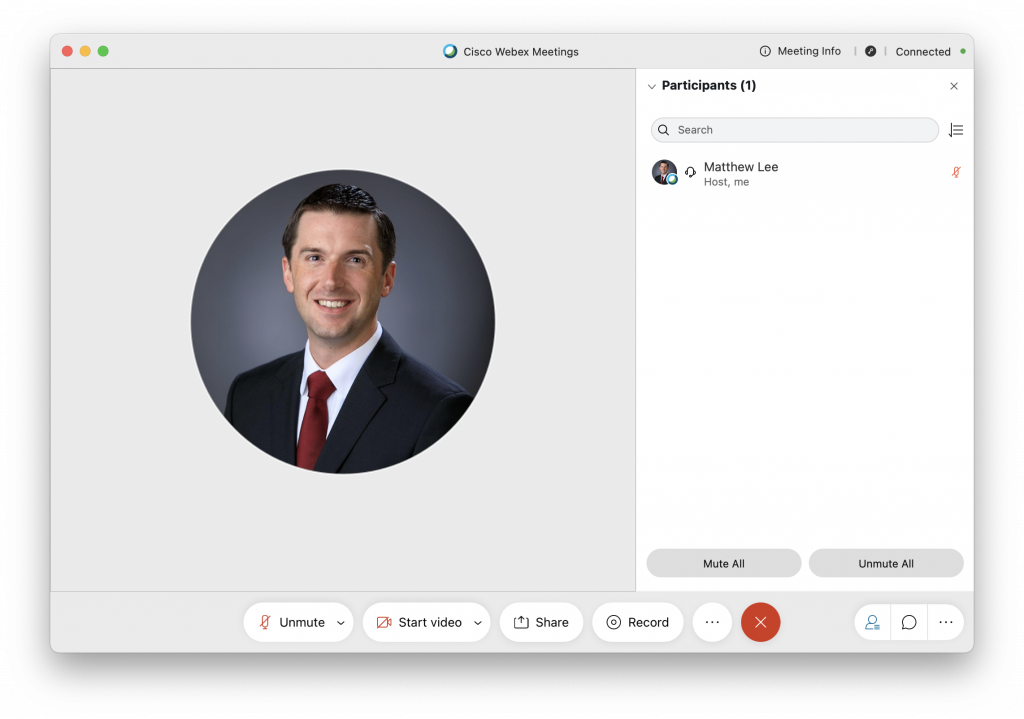 Webex meetings now has a more modern and streamlined user interface on the Mac. Controls are labeled which makes them easier to identify and use. You can read more about the updated user experience at Cisco's support site: https://help.webex.com/en-us/8a66jdb/Explore-the-40-9-In-Meeting-Experience
Video Breakout Sessions
One of the most hotly anticipated features of the fall is the introduction of breakout rooms. Breakout rooms allow you to split students up into small groups to discuss and collaborate, while still being in the same meeting. As a host, you can move between these breakout groups to monitor and check in with students. Students can be randomly assigned to breakout rooms, or you can create your own groups.
To activate Break outrooms, go to the menu bar, select Breakout, and then select 'Enable Breakout Sessions'.

Once breakout sessions are enabled, you will then see the button down on the tool bar. Clicking on it will allow you to create a number of breakout rooms.

From here, you'll be able to either randomly assign students, or manually assign students to a breakout room.
Meeting Auto-lock & Lobby for Scheduled Meetings
This update brings the behavior from your Personal Meeting Room to scheduled meetings!
You have the ability when scheduling a meeting through westside66.webex.com to auto-lock a meeting after a set period of time. This is great as it allows student to easily join at the start of class, but then locks the meeting to keep unwanted guests from joining.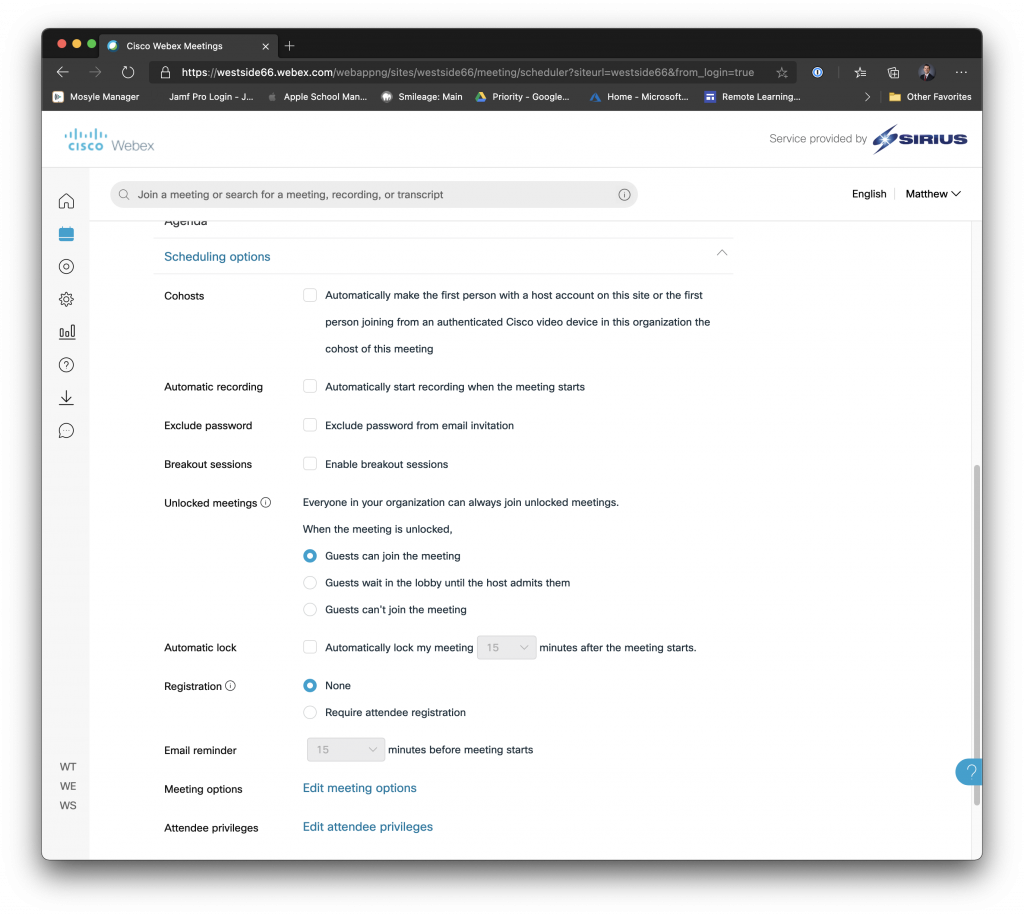 But what if students need to join your meeting after it locks? No problem! Scheduled meetings now have a 'lobby' created for them! When someone tries to join a locked meeting, you will get notified that they are waiting for you in the Lobby and you can selectively admit them.
You can also manually lock the meeting and that will also enable the lobby.