Google now allows you to collaboratively craft email messages. Are you on a grade level team and need to write an email to advertise a family night? An administrator that has to carefully craft a parent communication? With Google Docs, you can!
Using Google Docs to Draft Emails
In Google Docs on the web, create a new document.
Share the new document with those that you want to collaborate with.
In the Google Docs menu bar, select Insert->Building Blocks->Email draft.
A template will be inserted into your document.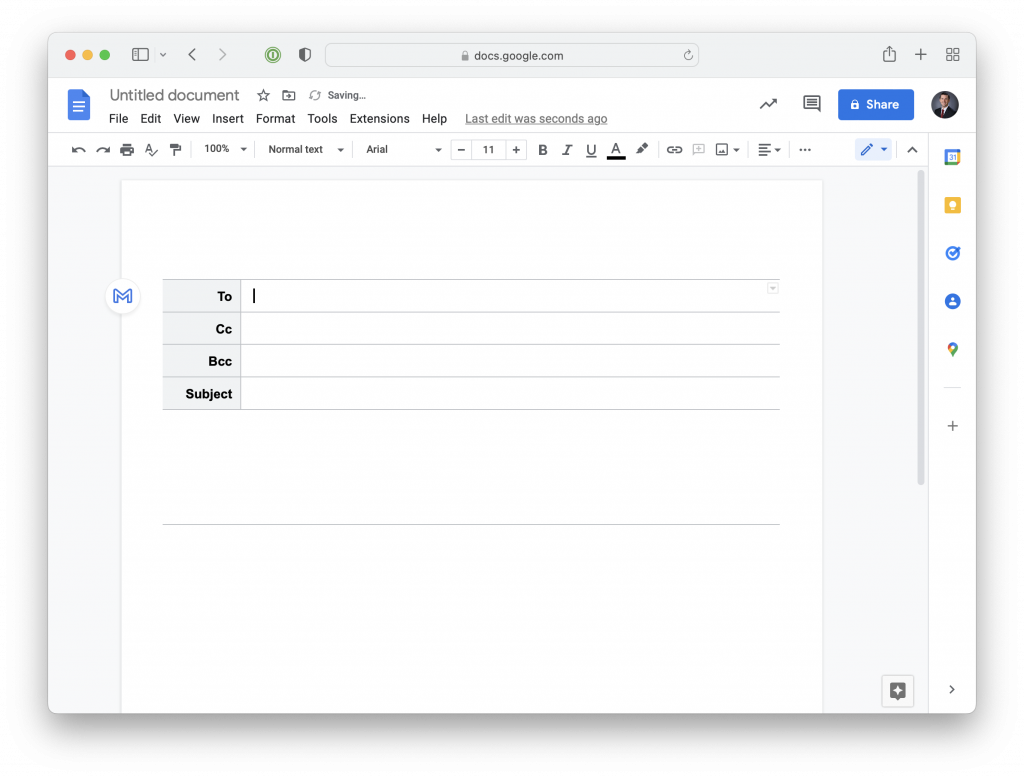 5. To add recipients, type the @ sign, and you can search through your contacts. Alternatively, you can type in full email addresses.
6. Add in the subject, and begin crafting your email!
Preview and Send Your Email
At the top left of the email draft, click the blue "M" to preview in gmail
In the pop-up window, you can still make any last minute changes
When you are ready to send, click on 'Send'. You message will then go out!